Insight Talks
An opportunity to meet and listen to experienced professionals
In 2011 Gordon's School introduced an Insight Programme. The programme gave students, parents and staff the opportunity to meet and listen to experienced professionals and to have the opportunity to ask any questions. From this, we also begin another new programme consisting of professionals from different specialities giving talks about their experiences.
Quotes from attendees of previous talks:
"Thank you for arranging it. Different, novel, interesting and informative"
"It was a very enjoyable evening and both interesting and informative talk by the three gentlemen. I am sure that everyone that attended enjoyed the evening as much as I did"
"I've directed my children to several of these talks but this was the first I've attended. I was very impressed how it was set out and arranged"
Global Future:Where Does Britain Now Sit?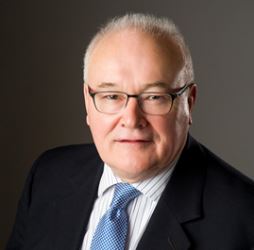 Sir Peter Wall GCB CBE - Chairman of The Gordon Foundation
Wednesday 9th October 6.15pm In The Recreation Hall