Insight Talks
An opportunity to meet and listen to experienced professionals
In 2011 Gordon's School introduced an Insight Programme. The programme gave students, parents and staff the opportunity to meet and listen to experienced professionals and to have the opportunity to ask any questions. From this, we also begin another new programme consisting of professionals from different specialities giving talks about their experiences.
Quotes from attendees of previous talks:
"Thank you for arranging it. Different, novel, interesting and informative"
"It was a very enjoyable evening and both interesting and informative talk by the three gentlemen. I am sure that everyone that attended enjoyed the evening as much as I did"
"I've directed my children to several of these talks but this was the first I've attended. I was very impressed how it was set out and arranged"
Virtual Insight Talks
Our Virtual Insight Talks cover a range of interesting subjects and careers from a host of fascinating people and can be listened to as a Zoom Webinar or as a pre-recording. Webinars can be booked through the Box Office. Recordings of webinars will also be available on this page after the event. Scheduled talks for this term are:
Thursday 21st May - 5pm

General Sir Peter Wall

Insight into Geo Politics - Live

Thursday 4th June - 5pm

Maj Stephanie A Manning-Degobertière

Insight into Careers - Disaster Relief - Live

Thursday 11th June - 5pm

Frank Turner

Insight into Music - Live

Thursday 18th June - 5pm

Jarmila Yu

Careers - Importance of LinkedIn - Live

Thursday 25th June - 5pm

Major Richard Hall

Insight into Endurance - Live

Rowing the Atlantic: reflections on resilience, leadership… and sea-sickness.

Thursday 2nd July - From 5pm

Kathryn Watson

Careers - Nutritional Therapist - Recorded
Insight into Geo Politics by General Sir Peter Wall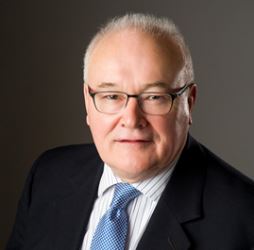 General Sir Peter Wall served with the Royal Engineers, retiring after a 40 year career as Chief of the British Army. Sir Peter, who is Chairman of the Gordon Foundation, will give a Webinar on 'How is the global pandemic shaping UK prospects in the current superpower confrontation?'. Tickets for his talk on Thursday 21st May at 5pm are available through the Box Office.
Breakfast with George Nash MBE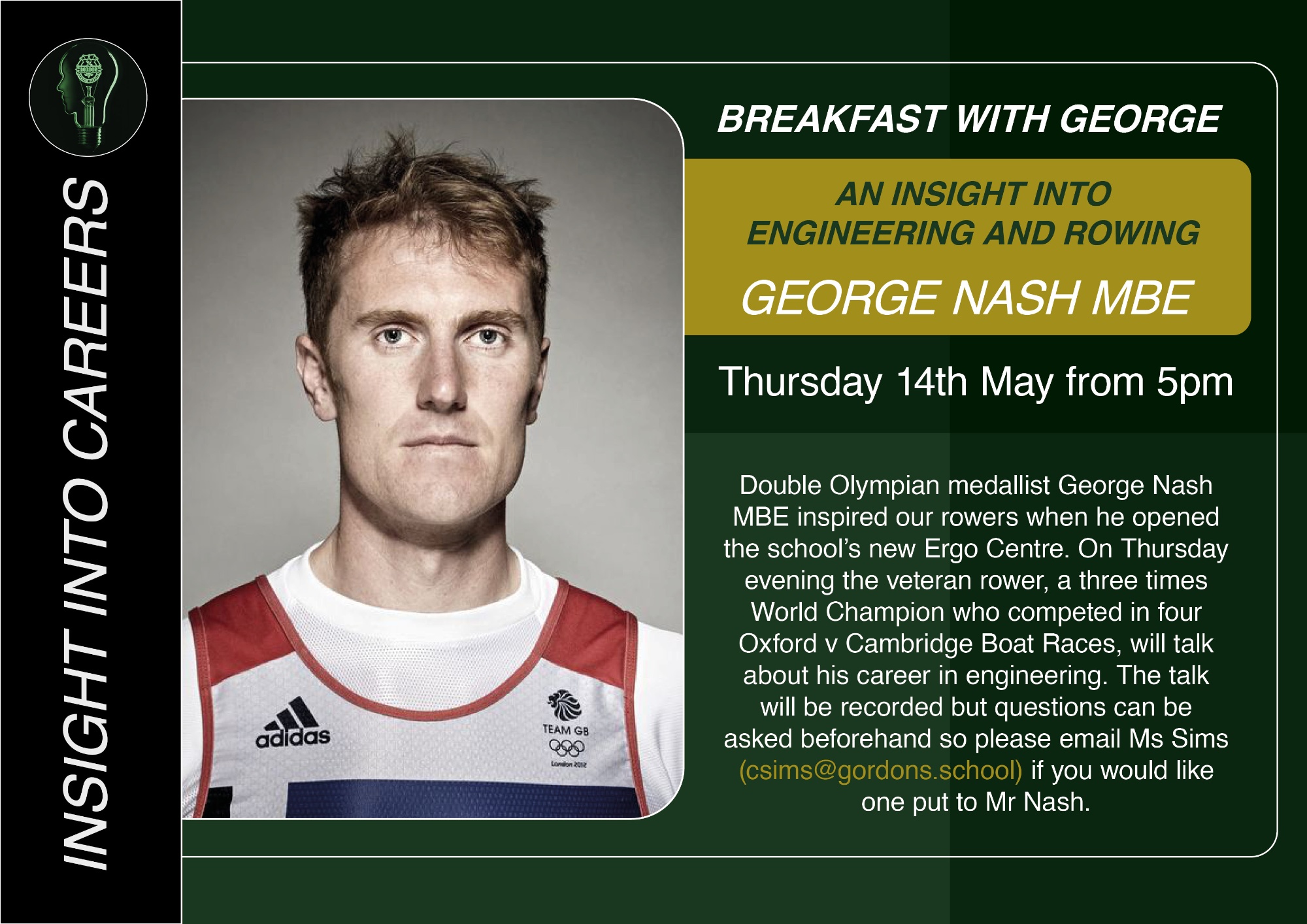 Double Olympian, three times World Champion and a veteran of four Oxford v Cambridge Boat Races, George Nash MBE talks about his life as a rower and career as an engineer.

George Nash MBE Insight Talk
Coping with Crisis by Historian Dr Steve Tibble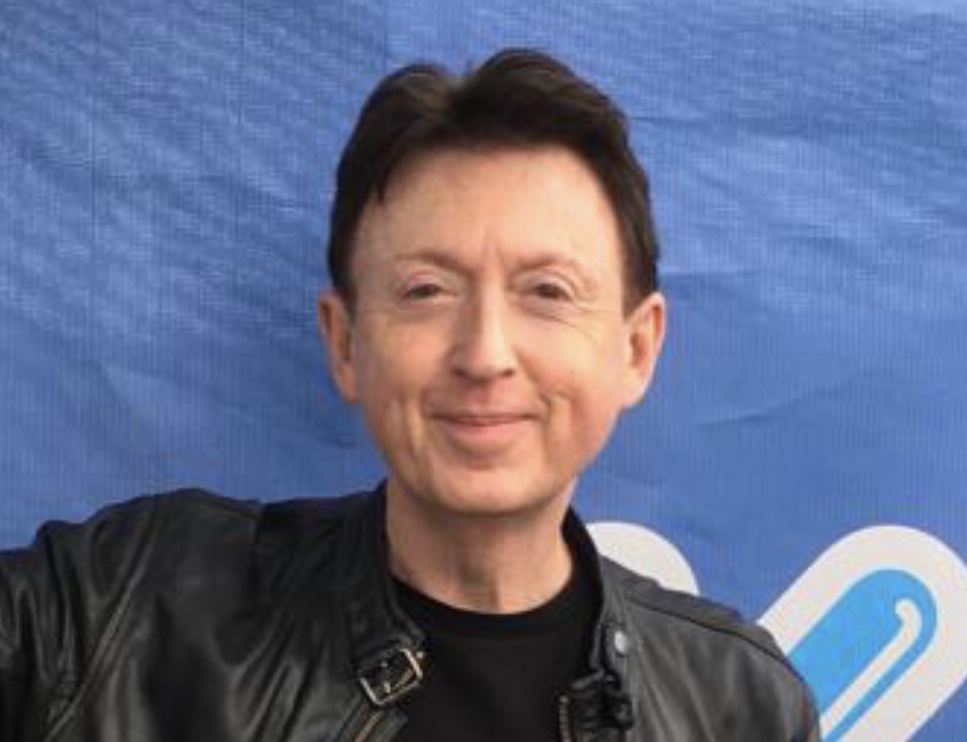 Historian Steve Tibble will talk on 'Coping with Crisis: Lessons to be Learned from the Past' on Thursday 7th May at 5.00pm. Dr Tibble, a graduate of Jesus College, Cambridge and London Universities, is author of 'The Crusader Armies' and 'Monarchy and Lordships in the Latin Kingdom of Jerusalem 1099-1291. He is currently writing books for Yale and Cambridge Universities and is an honorary research associate at Royal Holloway.
Premiership Rugby by Hannah West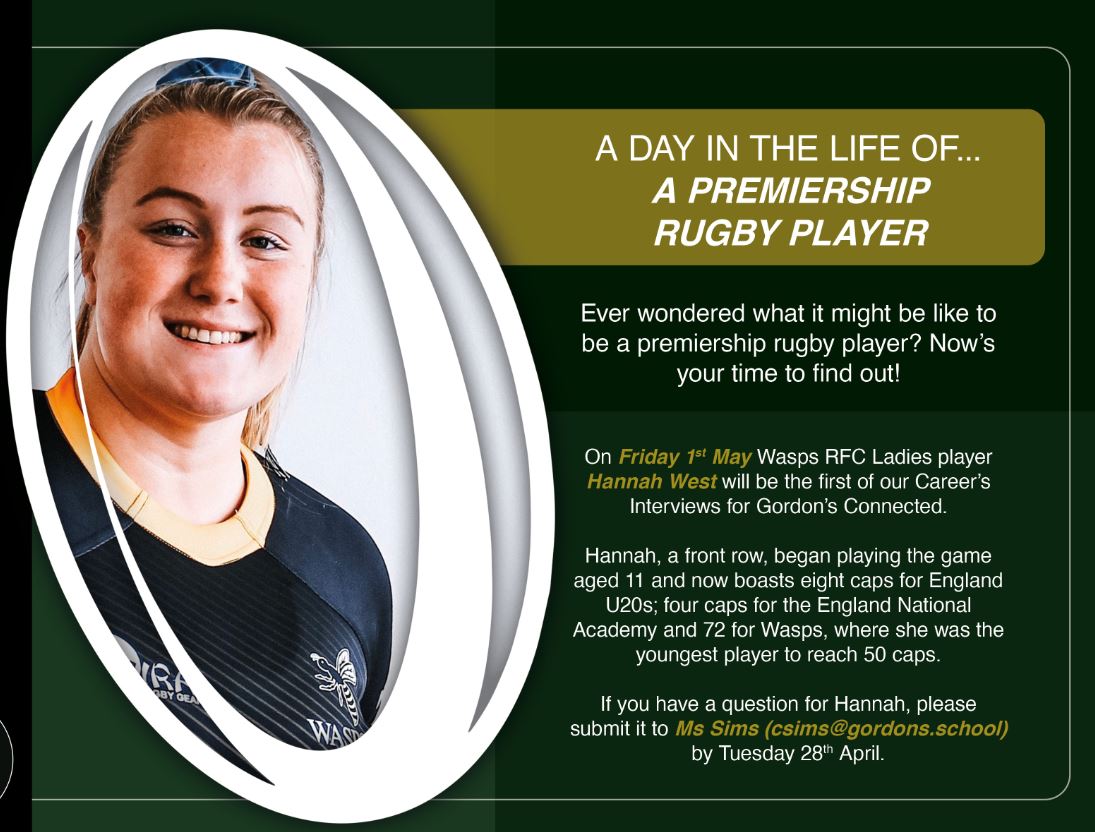 Kicking off our Virtual Insight into Careers Talk series on Friday 1st May with a Careers talk on the life of a premiership rugby player is Hannah West.
Next Insight Talk - Postponed until The Autumn Term
Joining us will be Colonel Richard Hall and his team. They formed Force Atlantic the first official British Army team to complete the Talisker Whisky Atlantic Challenge 2019/20. The team consisting of three instructors and an 18 year old Kingsman (Private Soldier) tackled the world's toughest ocean row and are coming to Gordon's to share their story of endurance.
The talk will take place at 6.15pm in the Recreation Hall - these talks are free of charge and can be booked through the School Box Office, however as Force Atlantic have been raising money for ABF The Soldiers' Charity we will have a collection on the evening which we hope you will give generously to.
If you would like to donate through their just giving page please click here.
Insight Talks are free public events but we ask that you book your seat through the Box Office.