CATERING
At Gordon's we understand the importance of a healthy, balanced diet for students.
It is our priority to ensure each student, regardless of their food requirements or preferences, can enjoy a variety of freshly prepared meal options every mealtime. A day in the life of a Gordon's student is a very busy and active one, so our aim is to provide a menu that can fuel productivity and enhance concentration.
During the Summer of 2013 the Dining Hall underwent a makeover, and since then Catering Department at Gordon's has been able to offer students, staff and visitors an improved range of delicious menus. Further improvement is planned for the Dining Hall in the next few years, including new flooring, seating and a much-needed extension.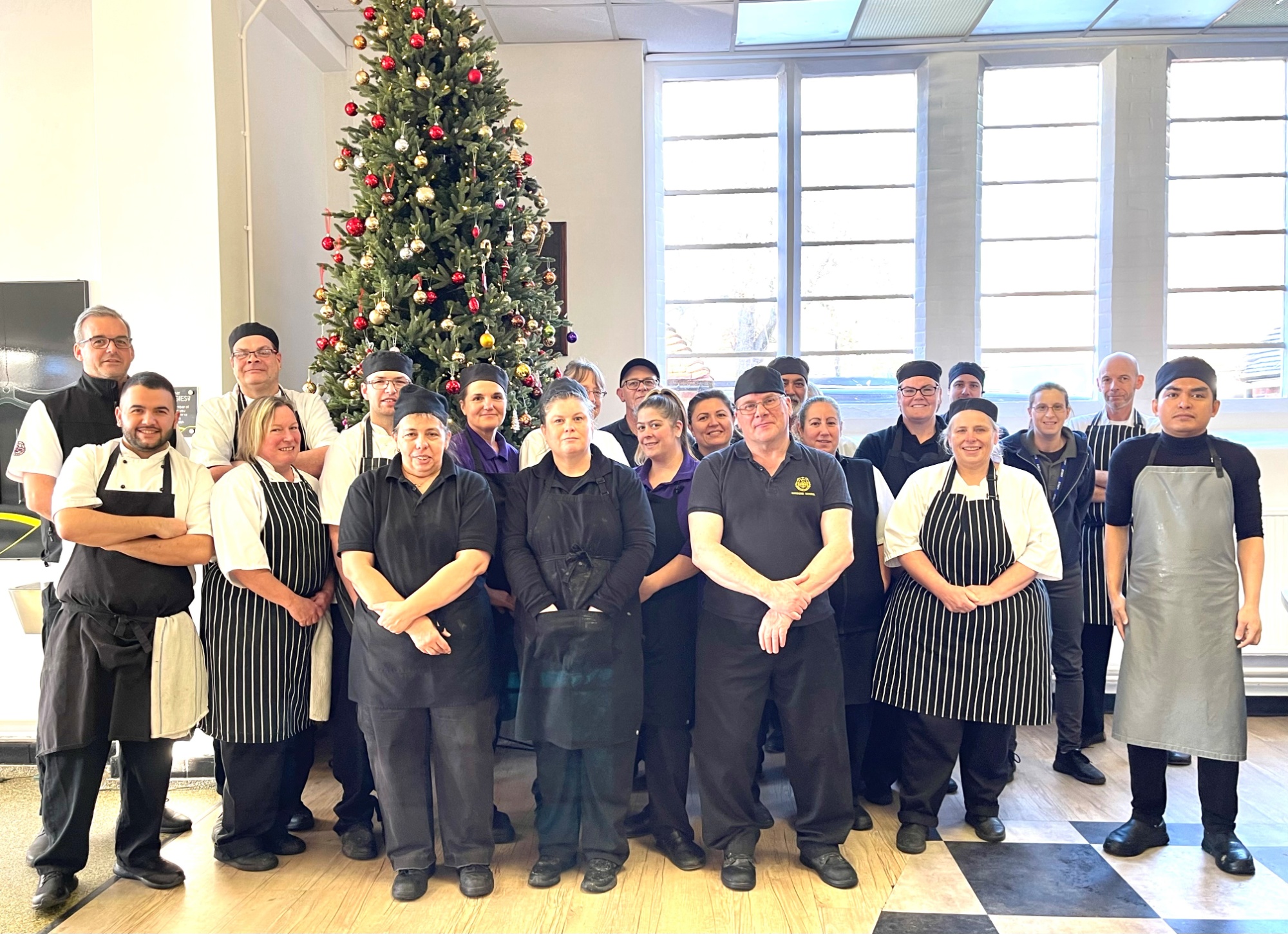 we are a nut free school
Lunch and dinner Menus
Please see below the lunch and dinner menus which are rotated every three weeks.
FOOD SAFETY POLICY
Please click here for information regarding the Gordon's School Food Safety Policy.
During lock down our award-winning catering team provided weekly recipes of the most popular dishes served at school for students to enjoy at home with their families.