Box office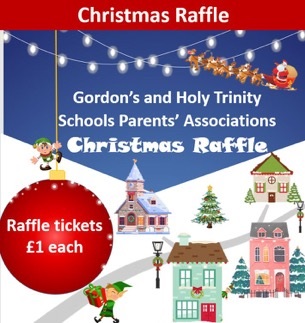 GSPA and HTSA Christmas Raffle
Gordon's and Holy Trinity Parents' Associations Christmas Raffle
Lots of amazing prizes. Tickets are just £1.00 each.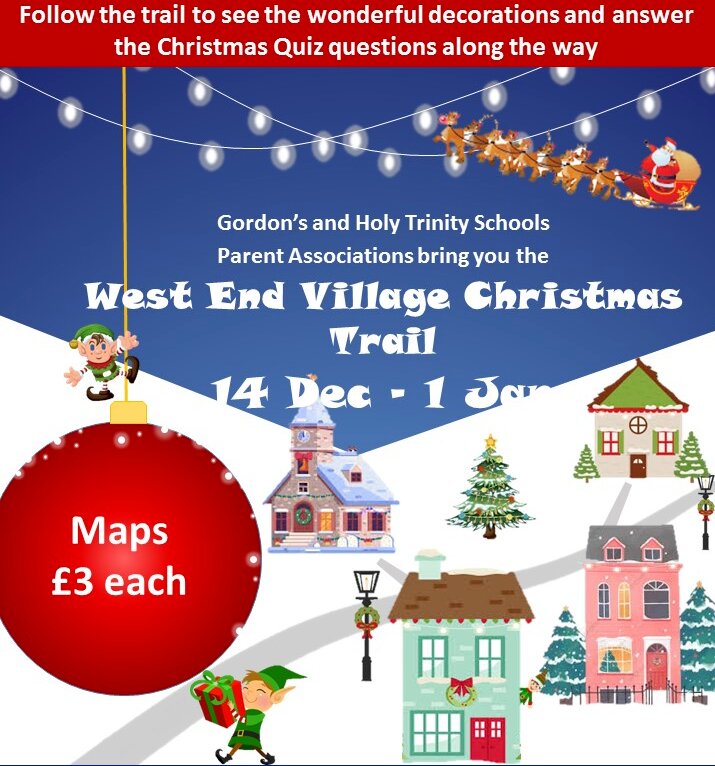 West End Village Christmas Trail
Walk around the village, enjoying the wonderful decorations and answering the quiz questions along the way for a chance to win a prize.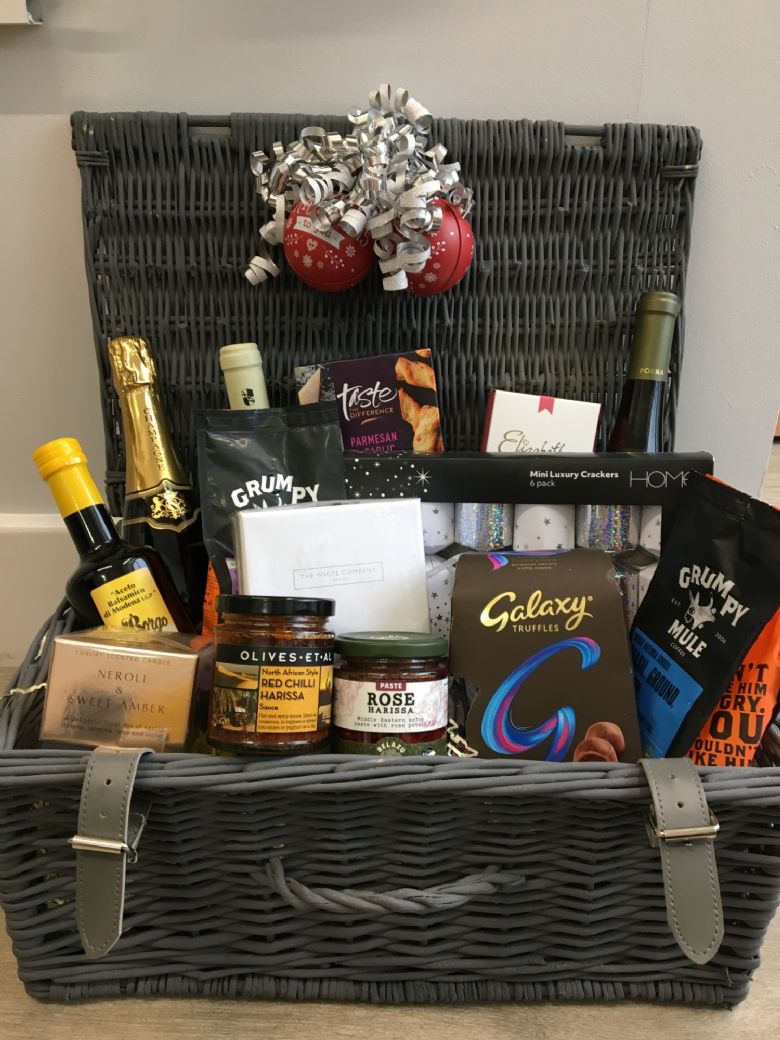 China House Christmas Hamper Raffle 2020
This year China House are holding a raffle to support their House charity, Fight for Sight which supports one of the girls in China who has a visual impairment.
First prize is a beautiful grey wicker hamper filled with a huge array of treats, including champagne, carefully selected wines, tantalising treats, White Company gift box and gift vouchers for Cook and The Inn at Westend!
Second prize is a smaller hamper including a bottle of champagne, vouchers and more!
Tickets cost £5.00 each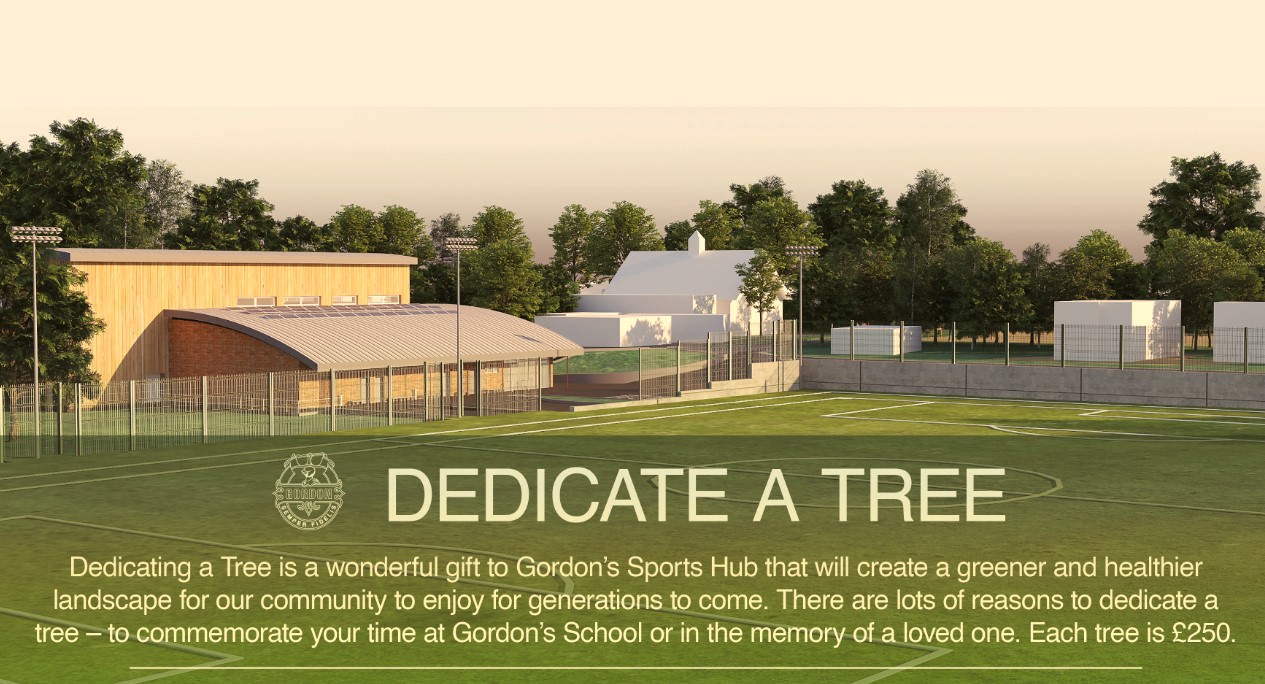 Dedicate a Tree to plant by the Sports Hub