international
Gordon's School has always had an international flavour due to our many and varied overseas students. We also have a fascinating international history to draw on in the career and travels of General Gordon himself.
Therefore, it's no surprise that Gordon's has embraced the international spirit and embarked upon an 'International Programme' to help our students learn and understand the wider world and to embrace the cultural differences that make it so fascinating. As a backdrop to this, Gordon's will be encouraging our subject departments to undertake internationally themed activities and study across all year groups, as well as spreading our enthusiasm to the wider community. Many of our activities will have a connection to China in order to help us celebrate our new partnership with Shanghai Caoyang High School (which you can read more about below), and many of them will be centred on environmental activities as we wish to put these things at the heart of our International Relations Programme. Watch this space to see what we have been doing and where our students' interests have taken them!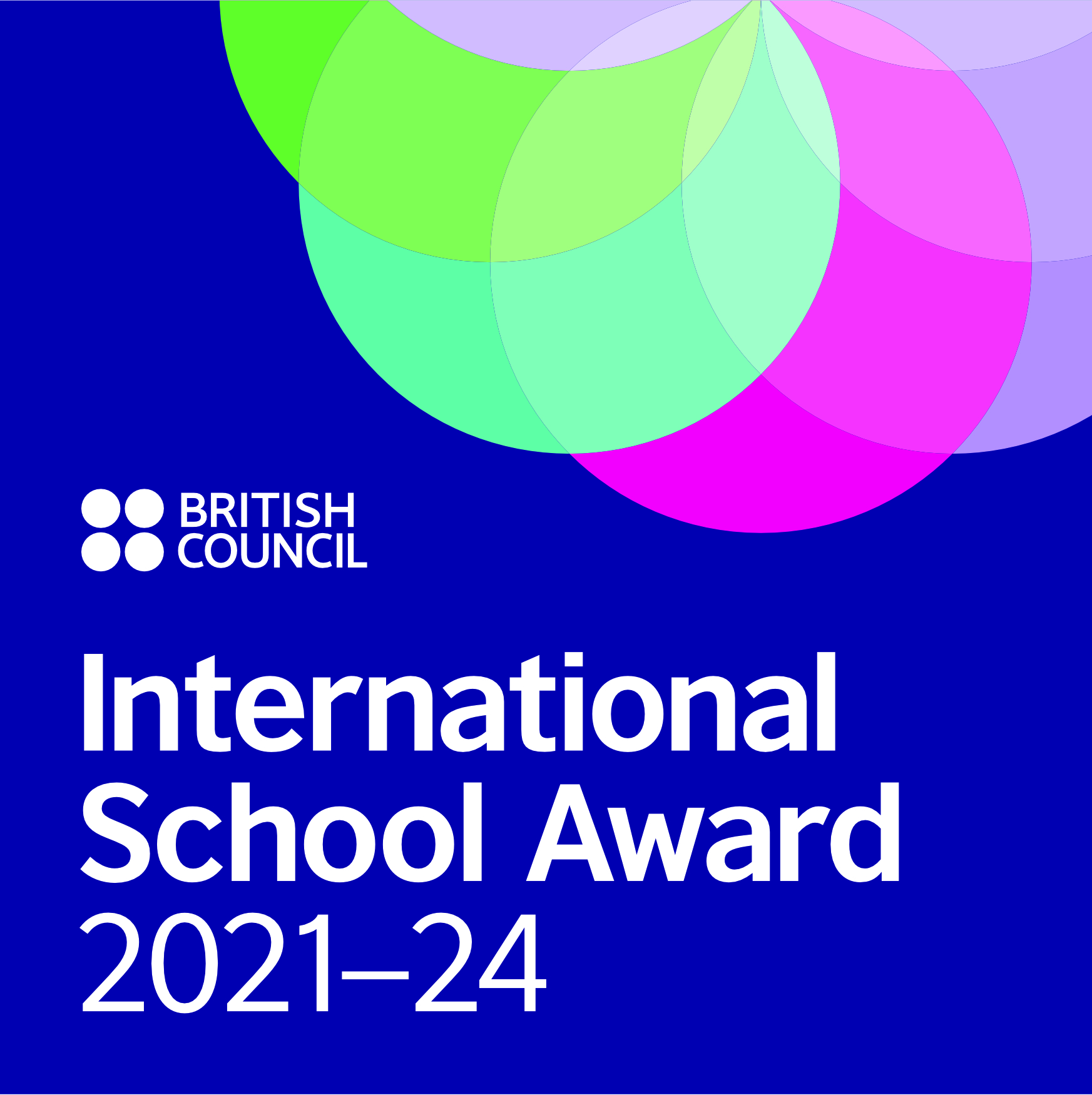 Gordon's holds the British Council's International School Award, which recognises and celebrates our commitment to participate effectively in a multicultural world, serving others locally, nationally and internationally. We also have a number of schools around the world who we work closely with on a variety of educational endeavours.
Our partnership schools include:
Shandong Basic Education Group (China)
Robert Gordon College (Aberdeen)
Khartoum International Community School (Sudan)
Lise-Meitner Gymnasium (Germany)
Collège André Malraux (France)
St Patrick's English School (San Sebastian – Spain)
International visits and trips
International visits and trips
| Trip | Location | Date |
| --- | --- | --- |
| Y11 and Y13 Trip to Paris | France | October 2019 |
| MUN Conference | Greece | December 2019 |
| Y11 and Y12 German Exchange | Germany | December 2019 |
| Y8 and Y13 Ski Trip | Austria | December 2019 |
| Y12 and Y13 History Trip | Berlin | January 2020 |
| KS4 and KS5 Geography Trip | Morocco | February 2020 |
| Rugby 7s Trip | Portugal | February 2020 |
| | | |
| --- | --- | --- |
| Pipes and Drums to Menin Gate | Belgium | February 2020 |
| Football, Hockey and Netball Tour | Holland | April 2020 |
| Y9 Battlefields Trip | Belgium | July 2020 |
| Y8 and Y13 Ski Trip | Austria | December 2019 |
| Music Tour | Tuscany | February 2020 |
| Y12 and Y13 DofE | Slovenia | August 2020 |
| | | |
For more information about the International Programme contact Rebecca Suarez (International Coordinator): rsuarez@gordons.school
For more information on the International School Award please click here.
Foreign Exchange Programme
French
In French we do a Year 9 exchange with the Collège André Malraux, which is in Cagnes-sur-Mer; a suburb of Nice. The exchange started four years ago.
German
The German exchange started in June 2014 and has been going from strength to strength. We run it with the Lise-Meitner-Gymnasium in Königsbach-Stein in Baden-Württemberg after a former student contacted Mr Depoix about starting the programme after they completed a year as a Language Assistant in 2012-13. It is primarily for KS4 students but Sixth Form students are also welcome to take advantage of the fantastic opportunities the exchange programme provides.
Students come from Germany at the end of June to sample the delights of Annual and Britain in the summer. Our students then travel there in December to sample the delights of the Christmas markets and Germany in the winter! From humble beginnings, we now run the exchange jointly with Woking High School and we hope this will continue for as long as possible.
Click here to see more photos from our German Exchange 2019.