WORK EXPERIENCE
Understanding the World of Work
Work Experience Placement dates for Years 10 and 12:
8th, 9th and 10th July 2024
Why is Work Experience so important?
The value that experience of the workplace brings to young people is well documented and embedded within the Gatsby Benchmarks. The process engages students in learning about work; through work and for work. It ensures our students stand out from the crowd. At Gordon's, work-related learning makes an important contribution to the education of our students in order to support an effective transition from school to adulthood and to employment. Students should understand how the subjects they have chosen to study and the skills they learn in school are relevant to their future careers.
The impact of work experience on young people can include the development of employability skills through a better understanding of both the professional world and the roles they observe within it. This includes communication skills, team work, problem solving and leadership. At a time when fewer under 18-year-olds than ever before have part-time employment, it can build confidence and contribute to career-readiness by helping students decide if the roles they observe are ones that they might wish to pursue in the future. Work experience takes place at key points in a students' learning journey and is often a motivating factor in terms of attainment and engagement, by raising aspirations. Students that understand their destination clearly can more effectively plan their pathway, giving them the best chance to realise their potential.
SUpported access to work experience
At Gordon's we take a full circle approach to work experience. Students are asked to source their own placements to give them the experience of researching the local labour market in line with the school's work experience policy and parents are encouraged to take a step back initially. Students undertake CV writing workshops in school to support their applications to employers and should always make contact using their school email account. Some industry sectors are hard to access and if students are struggling to find appropriate provision, they have access to a network of local employers via the school Careers Department. External opportunities that are sent to the Careers department will also be advertised on the Gordon's Padlet.
Work experience at Gordon's is supported by UNIFROG and students and parents will be made aware of that process by email and at in-person events. In addition, the resources below offer step-by-step guides. The placement provider (employer) has ultimate responsibility for the health and safety of a student during the placement, but the school takes reasonable steps to ensure an employer is acting responsibly before endorsing a placement. This may include requests for employers liability insurance details, health and safety and DBS when appropriate. If an employer cannot supply the required documentation, parents will be informed and alternative provision can be discussed, including virtual work experience.
The school requires 3 days of work experience.
Students are not discouraged from accepting substitute dates, seeking multiple opportunities, or attending placements that last longer. Alternative plans must be discussed with Mrs Kennedy as additional safeguarding checks may be required.
Click here to view the Gordon's School Work Experience Policy.
How to Find a placement
In addition to the support students will receive in school, we recognise the important role that family and friends play. If parents are able to offer Gordon's students work experience opportunities or support the careers programme in other ways, including work place visits or industry talks, please contact Mrs Kennedy.
Persistence is the greatest asset to any student looking for an in-person placement. It is not an easy task. The global pandemic has changed working practices and therefore the opportunities for young people in the workplace. But industry is waking up to the importance of supporting young people, and more and more businesses are investing in widening their offer to students through virtual placements or hybrid models to include online learning.
Watch the video below for inspiration on where to start.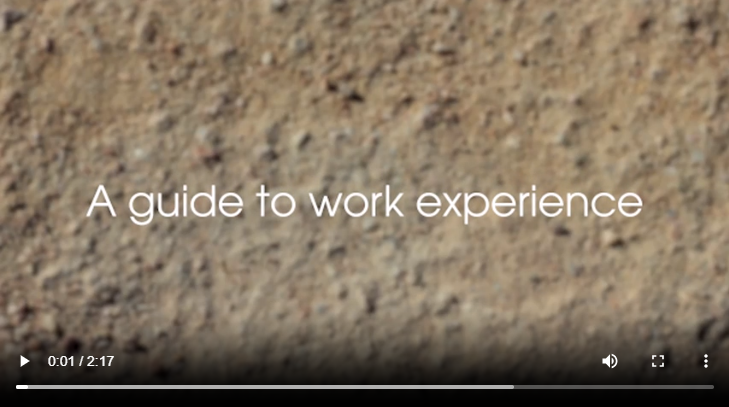 There are many helpful resources on UNIFROG to support the search in addition to the links below.
Virtual work experience
In addition to in-person work experience placements, students may choose to build their knowledge and skills via virtual opportunities. These can be a very good option for our international students or for those wishing to learn more about industry sectors that are difficult to access. Many large organisations now run virtual or hybrid work experience programmes in order to reach more students, and so some virtual placements will be considered in lieu of an in-person placement and should be discussed with Mrs Kennedy.
The following websites offer a broad range of free opportunities:
Combined Cadet Force CamPs
Year 10 students attending CCF camps are entitled to use this as their work experience placement. Students must contact Mr Fox for permission before submitting a request on UNIFROG. Limited places may be available to other year groups.
LOGGING Work Experience on UNIFROG
Click on the link below for an overview of the work experience process on UNIFROG: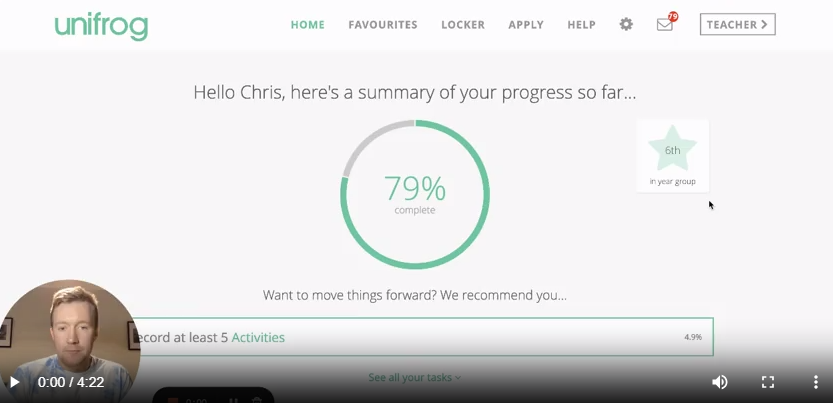 When a student is ready to log their placement details, the link below offers step-by-step instructions on how to complete the process. The placement coordinator is Augusta Kennedy: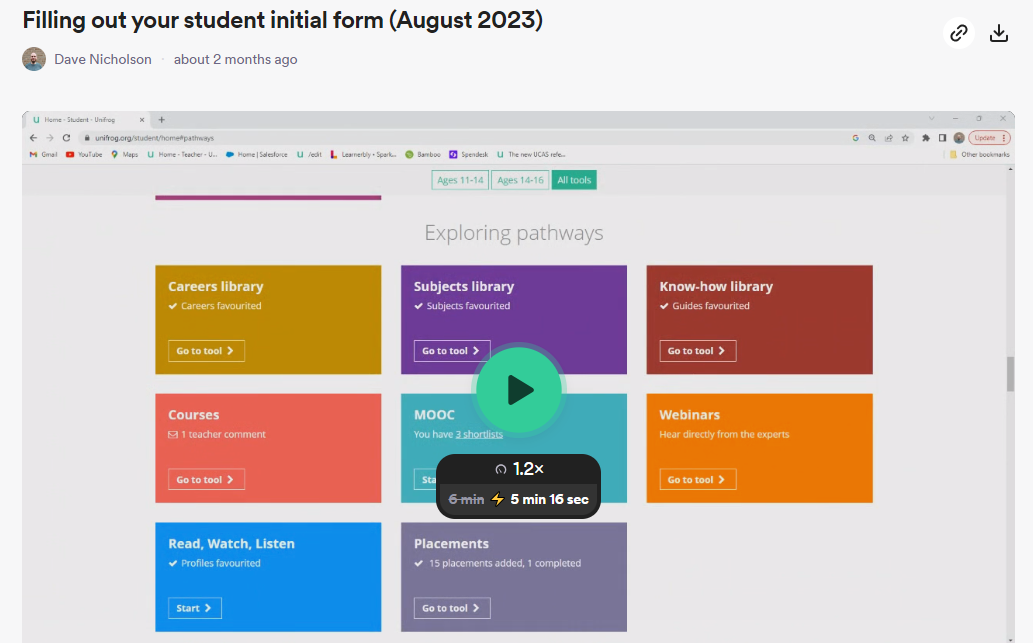 | Key Dates | |
| --- | --- |
| Y10 Post 18 Options and work experience information evening for parents (REC) | 17th October 2023 |
| Y10 Work experience launch and information session for students (Chapel) | 18th October 2023 |
| Y12 Work experience launch and information session for students (Chapel) | 18th October 2023 |
| Y12 Post 16 Options and work experience information evening for parents (REC) | 19th October 2023 |
| Y10 and Y12 Work experience placement | 8th, 9th and 10th July 2024 |
Linkedin
At Gordon's we encourage our students to recognise the importance to their working lives of online reputation and a professional networking platform, and develop their skills and understanding around online safety. 2022 saw a 22% increase in overall engagement for Linkedin to 930million users worldwide, with 80% aged between 18 and 34. Crucially, employer engagement is on the rise and the statistics for recruitment speak for themselves:

(source: Linkedin Pressroom, accessed September 2023)
Students in Year 12 benefit from a Linkedin workshop led by an industry expert during the Summer Term before work experience, and including a briefing on how to stay safe online. This is timed to ensure they have the skills to engage with their employer via LinkedIn following their placement. In Year 13 students are shown how to use the platform to support their UCAS applications. The school also works hard to secure encounters with a wide-ranging and diverse selection of industry professionals through a comprehensive programme of events and talks, and LinkedIn ensures our students can benefit from these connections via this professional social networking platform after they leave school.
Build your Linkedin Profile with this helpful checklist.
Gordonians
The school's very own network strives to support our alumni in many ways.
For more information visit the Gordonians page.