Sixth Form Admissions

Welcome to this Sixth Form Admissions page on which you will find all the information you need to make your application to Gordon's Sixth Form.
Please visit the interactive map to explore the school and see further video presentations about the many aspects of Gordon's.
You will see the application form link below, this is for both internal Gordon's students and external applicants in Year 11. Applications for September 2023 are now open and must be submitted by 25 November 2022.
Please also view the options guide and subject information section where you will find individual information booklets for each course that we offer.
Finally at the bottom of this page you will find a list of all relevant documents including information about our current charges.
OPEN EVENTS
Our Open Events are held in the Autumn Term each year and can be booked by clicking on the link below.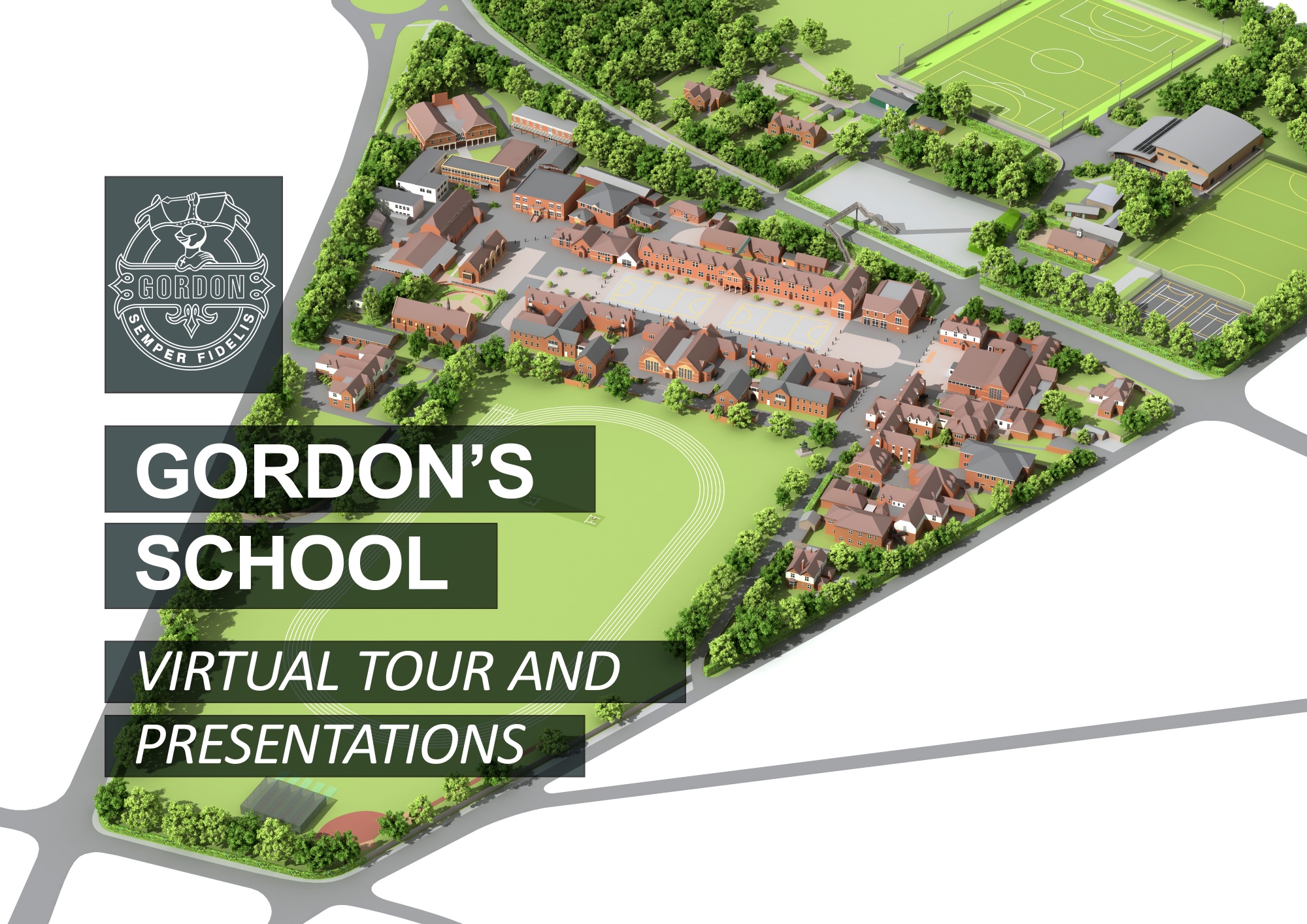 Please make sure your Sixth Form application form is with us by 25th November 2022.
Admissions timeline for entry into sixth form September 2023
6th October 2022
Sixth Form Open Evening (External Students)
13 October 2022
Sixth Form Open Evening (Internal Students - current Year 11)
16 October 2022
Harlequins Partnership Assessment Day
2 November 2022
17 November 2022
Sixth Form Open Mornings – External Students
25 November 2022
On-time deadline for all applications (internal and external Students)

02 December 2022

Scholarship Application Deadline

w/c 9 January 2023

w/c 16 January 2023

Interviews for internal applicants

Interviews for external applicants (Day Places)

Interviews and offers for external residential students to take place October – December 2022

15 January 2023

2 February 2023

Sports Scholarship Assessment Day

Creative Arts Scholarship Assessment Day

10 February 2023

Conditional offer of a place in the Sixth Form to external and internal applicants

27 February 2023

Deadline for acceptance of conditional offer for all applicants including receipt of deposit for Residential places

June 2023

Sixth Form Taster Day

24 August 2023
GCSE Results Day
August 2023
Interviews for Day Boarders (For students who have not met the entry requirement)
6 September 2023
Y12 Induction Day
7 September 2023
Start of Term
Boarding Categories
Day Boarding - Day Boarding students must be in school by 8.15 am ready for 8.20 am registration and can stay through until 7.30 pm Monday to Thursday and 7.00 pm on Friday. Sixth Form also have access to the library until 9.00 pm Monday to Thursday.
Weekly Residential Boarding - As a general rule, weekly boarders live at school from Sunday evening to Saturday lunchtime and return to school during the following Sunday evening, depending on exact school term dates. Weekly Boarders are not in residence for exeats and school holidays.
Full Residential Boarding – Full boarders live at school during term time. Full boarders are not in residence for exeats and school holidays.
Please note that the scholarship programme is not intended as means of financial support for Sixth Form charges. For further information about our bursary programme for financial support please click here.