Our Partners
Learn more about the people and organisations that support us. Can you help?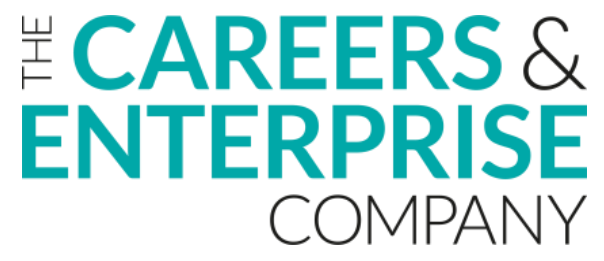 The Careers and Enterprise Company (CEC) is the national body for careers education in England, supporting schools and colleges to deliver modern, 21st century careers education. Their work in schools includes training and supporting Careers Leaders and bringing employers, educators and providers together through a network of Careers Hubs to improve outcomes for all young people.
CEC Strategic Priorities:

COMMUNITY/EMPLOYER GATEWAY - CAN YOU HELP?
Can you help by providing work experience placements and/or becoming involved with careers guidance?
We are looking for employers and businesses in every sector, that can engage with our students and impart their skills and knowledge as well as open their eyes to career opportunities.
There are a number of ways in which you can contribute – many of them taking just one hour of your time periodically (please see below).
action
Timing
Site Visit – let our students visit your organisation and see how it works
2-4 hours
Interview Techniques – How can our students 'sell themselves' at interview to a potential employer?
1-4 hours
Work Experience – Introduce students in Year 12 (16/17 years old) to working life within your organisation.
1 week (five days)
Careers Fair – Open to all students at Gordon's and other partnership schools, the annual Careers Fair showcases a multitude of different businesses and professions, HE and apprenticeship providers under one roof.
One evening

Lectures/Insight Talks – Become a speaker at one of our bi-weekly lectures or

termly Insight Talks which provide a spotlight on various careers

1 Hour
Sponsorship – Opportunities to sponsor various events or by taking out advertising in school publications. Contact development@gordons.school for more information
N/A

Employability skills – What makes a person employable? Help our students to

become the workforce of the future through developing their attributes to potential employers

1 Hour
Offer Volunteering Work – All Gordon's students are expected to complete volunteering hours as part of their DofE and the school's Character Education. Is your business able to offer this?
N/A

Provide Apprenticeships – Could you provide an apprenticeship scheme to those

students wishing to venture into the working world through this route?

Ongoing
Come to our Business Breakfasts (click here for more information and to book).
2 hours (Monthly)
If you would like to be involved with the careers programme at Gordon's or know someone at your workplace who could be of any assistance please complete the form below.