Main School Admissions
Welcome to this virtual Open Day page on which you will find all the information you need to make your application to Gordon's School. Please watch the relevant Day Boarder or Residential Boarder presentation, and then use the interactive map below to explore the school and see more video presentations about the many aspects of Gordon's.
You will see the 2022-2023 Supplementary Information Form link below which needs submitting before October 31st, and you will find at the bottom of this page a list of all relevant documents including information about current charges.
Click on the Map below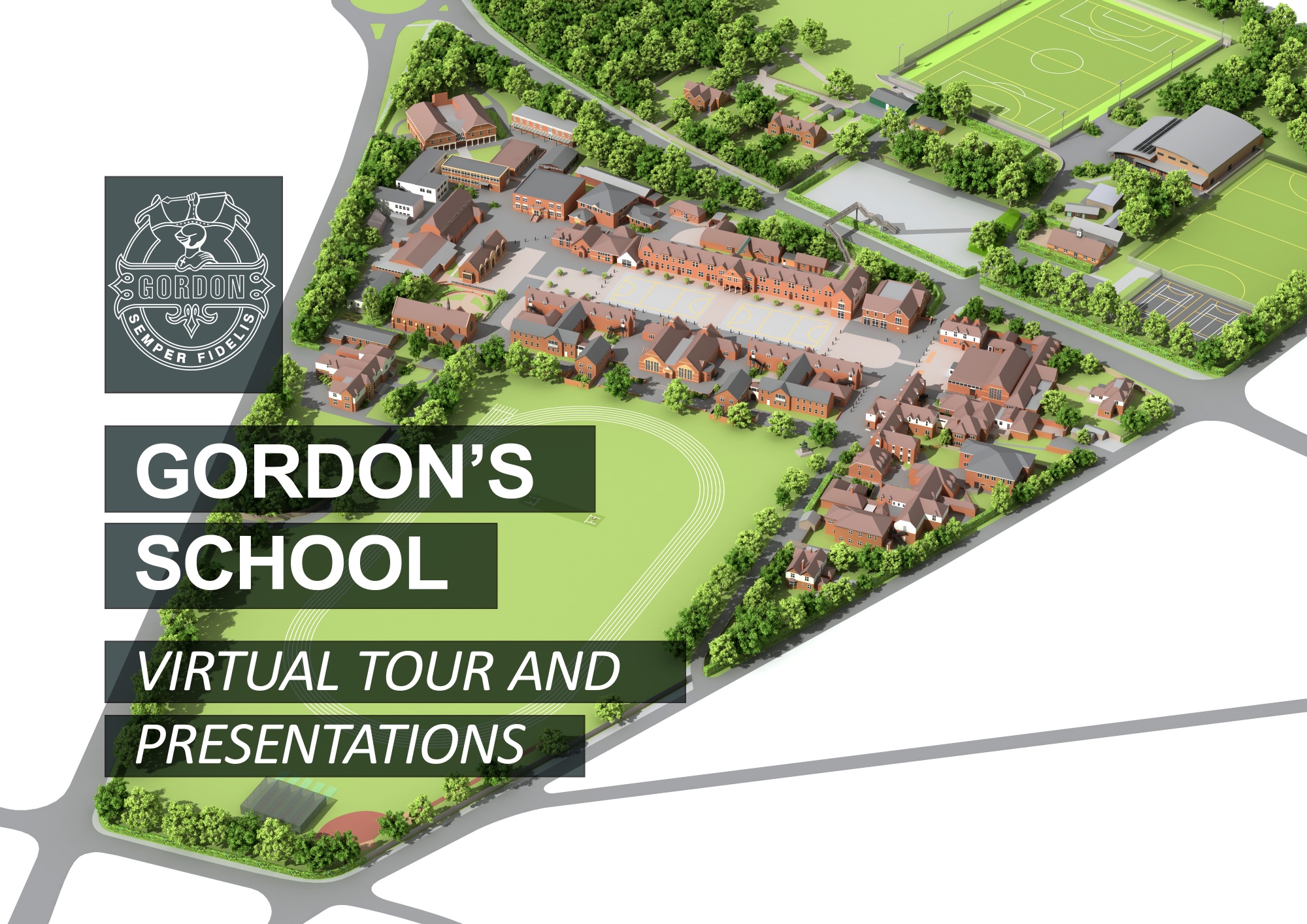 Boarding Categories
Day Boarding - Day boarding students must be in school ready for 8.20 am registration and can stay through until 7.30 pm Monday to Thursday and 7.00 pm on Friday. (Year 7s finish prep for the first year at 6.45 pm)
Weekly Residential Boarding - As a general rule, weekly boarders live at school from Sunday evening to Saturday lunchtime and return to school during the following Sunday evening, depending on exact school term dates. Weekly Boarders are not in residence for exeats and school holidays.
Full Residential Boarding – Full boarders live at school during term time. Full boarders are not in residence for exeats and school holidays.
Bursaries
A purpose of our bursary programme is to ensure that no family is precluded from applying to Gordon's School for a day or residential boarding place for financial reasons. A bursary is a means-tested form of assistance.
Please click here for further information.
For any bursary related queries please contact the School Bursar, Mrs Susan Meikle on bursar@gordons.school
Gordon's School 'In Year' applications
Gordon's School is an academy and we manage our own applications for in year admission for residential boarding (full and weekly) and for day boarding. Please see www.surreycc.gov.uk/admissions.
To apply you should complete an In Year application form 'CMA' and read the centrally managed in year guidance notes.
If you are applying for residential boarding (full or weekly) you MUST ALSO complete our Supplementary Information Form.