Kensington House
WELCOME TO KENSINGTON HOUSE
"Ad Vitam"
Kensington House was opened in May 2000 by the Earl of Wessex. It is 'home' to 92 girls aged 11-18. The girls arrive in the morning to prepare themselves for their day, relax during breaks and can stay to do their prep. As a House, we participate in Inter-House activities and competitions which are always fiercely fought across the school. Last year we won the Bunbury Cup for the highest number of diary stamps.
Kensington girls are involved in all aspects of Gordon's life: sport, drama, art and music, just to name a few. They enjoy a variety of social activities including Christmas parties, Easter Egg Hunts and Summer parties. There are regular cake sales which are always popular when raising money for charity or Duke of Edinburgh's Gold Award expeditions.
Within the House, there are a range of games, DVDs and sports equipment to help the girls relax. The Sixth Formers have shared study rooms equipped with computers for private study, and prep for the rest of the House takes place in a classroom, also equipped with computers.
We pride ourselves on being a friendly House where the girls are very supportive of each other. We have Peer Mentors and older girls with responsibilities for looking after the younger girls and, of course, approachable House Tutors.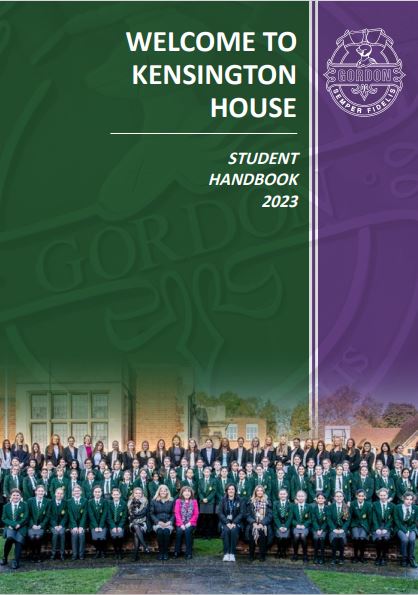 HEAD OF HOUSE contact details:
Head of House: Ms Kate Connery
Email: kensington@gordons.school
Office Phone: 01276 859710
Mobile: 07825 012852
Address: Kensington House, Gordon's School, West End, Woking, Surrey GU24 9PT
House Staff:

Deputy Head of House: Mrs R Otero
Assistant Head of House: Mrs J Hollingdale & Mrs J Lutterloch (Job Share)
House Tutors: Mrs R Otero, Mrs J Warner, Mrs Kelham, Miss G Croci
student Positions of Responsibility:
Head of House: E Bailey
Deputy Head of House: D McMahon
Student Governor: I Mosby

House Captain: C Meaney
House Sergeant: I Wilson
Right-hand Marker: L Mallek
Drill Sergeant: R Meaney, E Fleming

Junior Prefects: A Bowden, R Meaney, E Fleming, A Vijayaragavan
House Arts Captain: A Kermeen

Anti-Bullying Ambassadors: K Ray-Hill, O Cichon-Harris