Gordonian Awards - Present and Past Winners
Current Awardees
2020-21 Sport T Hibbins (2023)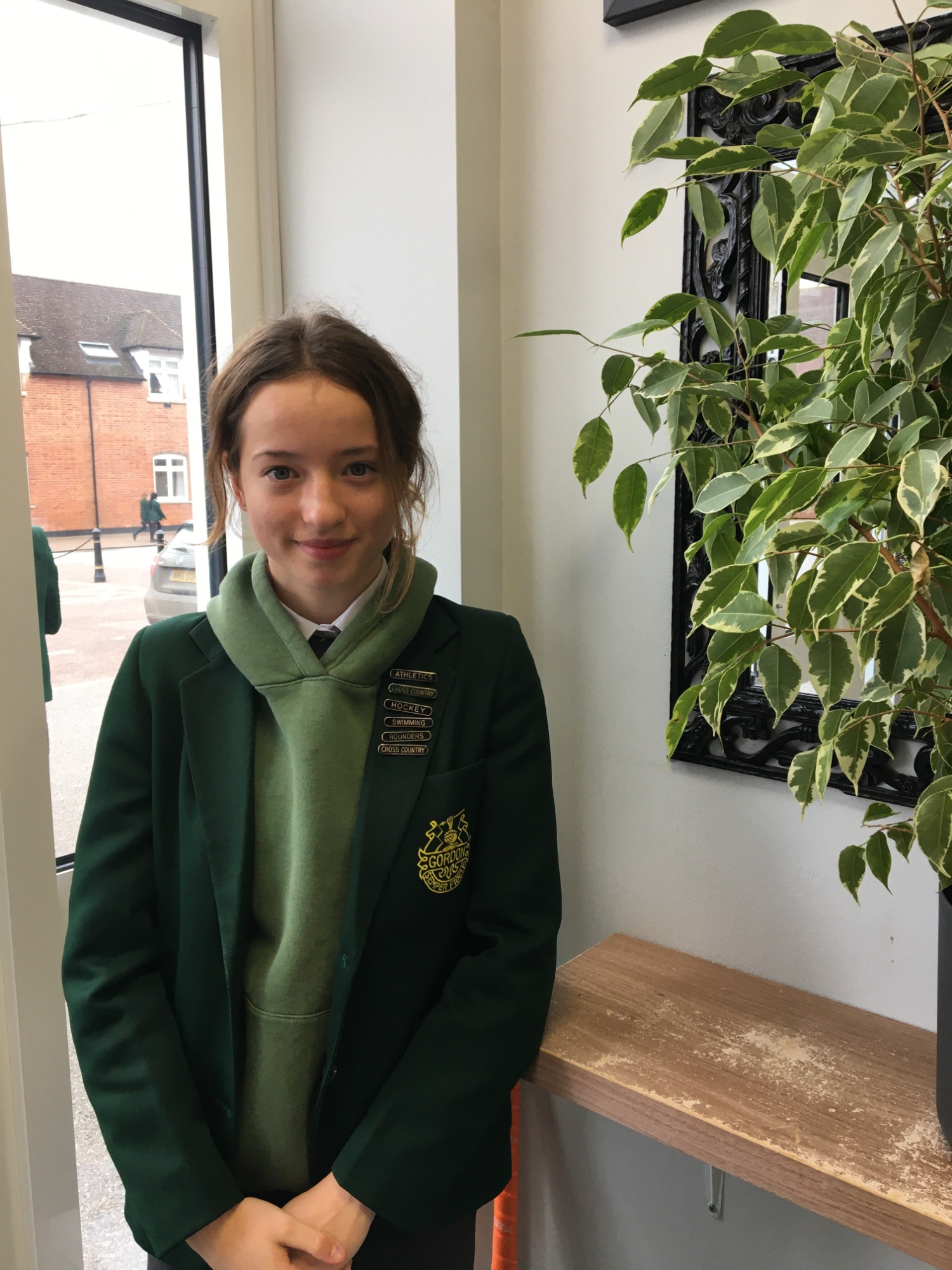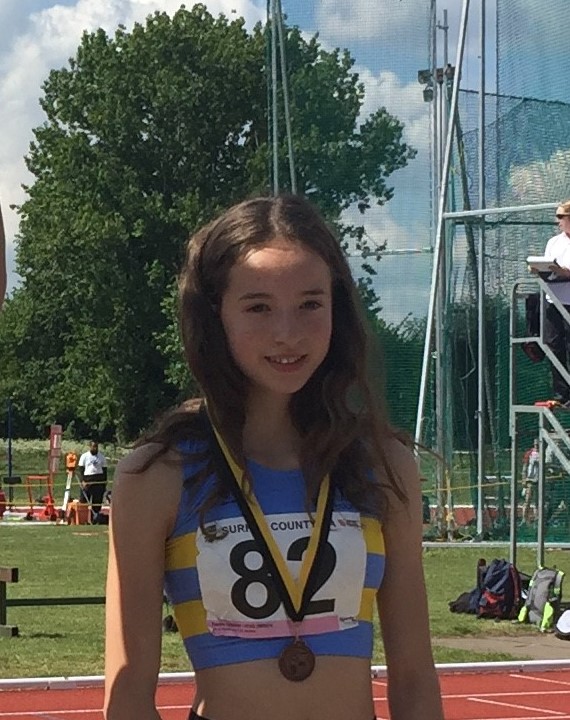 Congratulations to our Sports Award recipient T Hibbins. Miss Hibbins is a strong Athlete who represents not only the school but the County of Surrey across many sports like Running, Hockey, Netball as well as Cross Country running. The award would be used to fund sports equipment like spiked shoes for running and possibly Psychology lessons to learn how the power of the mind can contribute to athletes developing themselves. She would like to give back to The School by volunteering to help coach Sports to younger students at The School.
2020-21 Music J Cave (2023)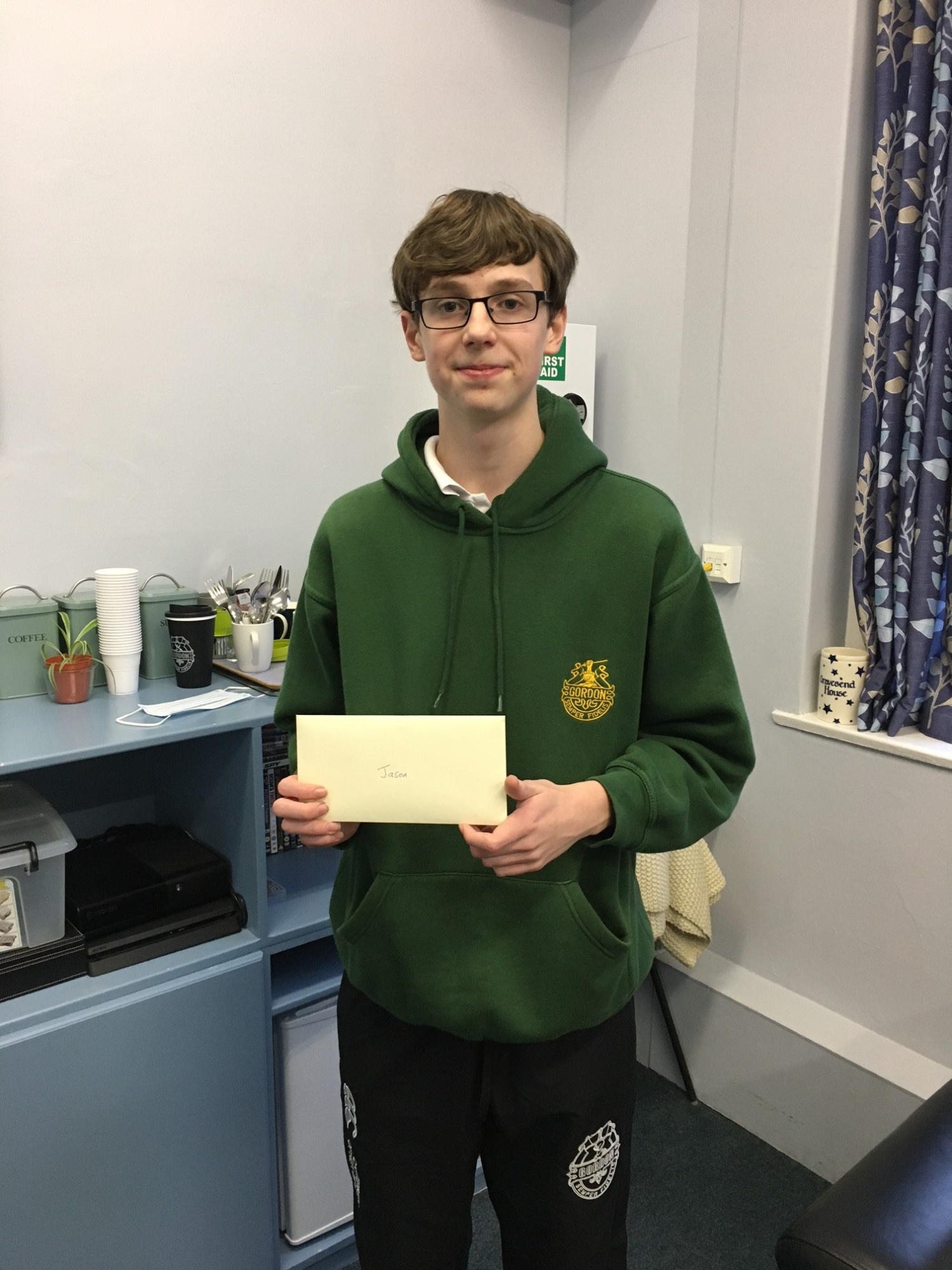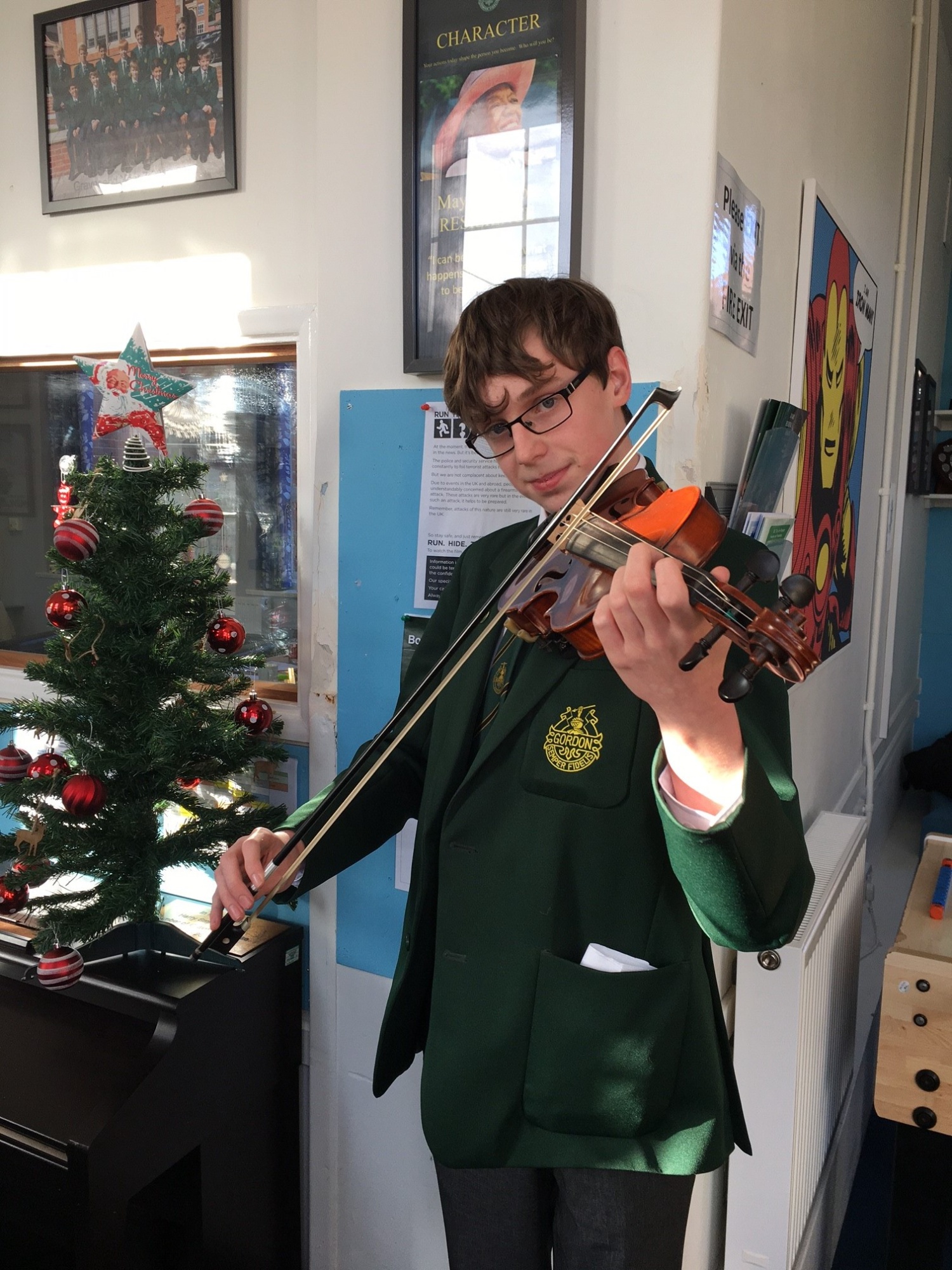 Congratulations to our 'The Arts' Music recipient J Cave. Master Cave plays the Violin to Grade 7 and has been part of the Strings group and the Concert band since Year 7. He enthusiastically contributes and represents The School to a high level by playing at Inter-house competitions, Parades, Concerts, Chapel Services and School productions. The award would be used to fund Piano lessons which, so far, have been self-taught. He aims to inspire and engage younger students to get involved in Music within his house and The School. His older brother B Cave won the award for music in 2016.
2019-20 Sport H Hewson (2022)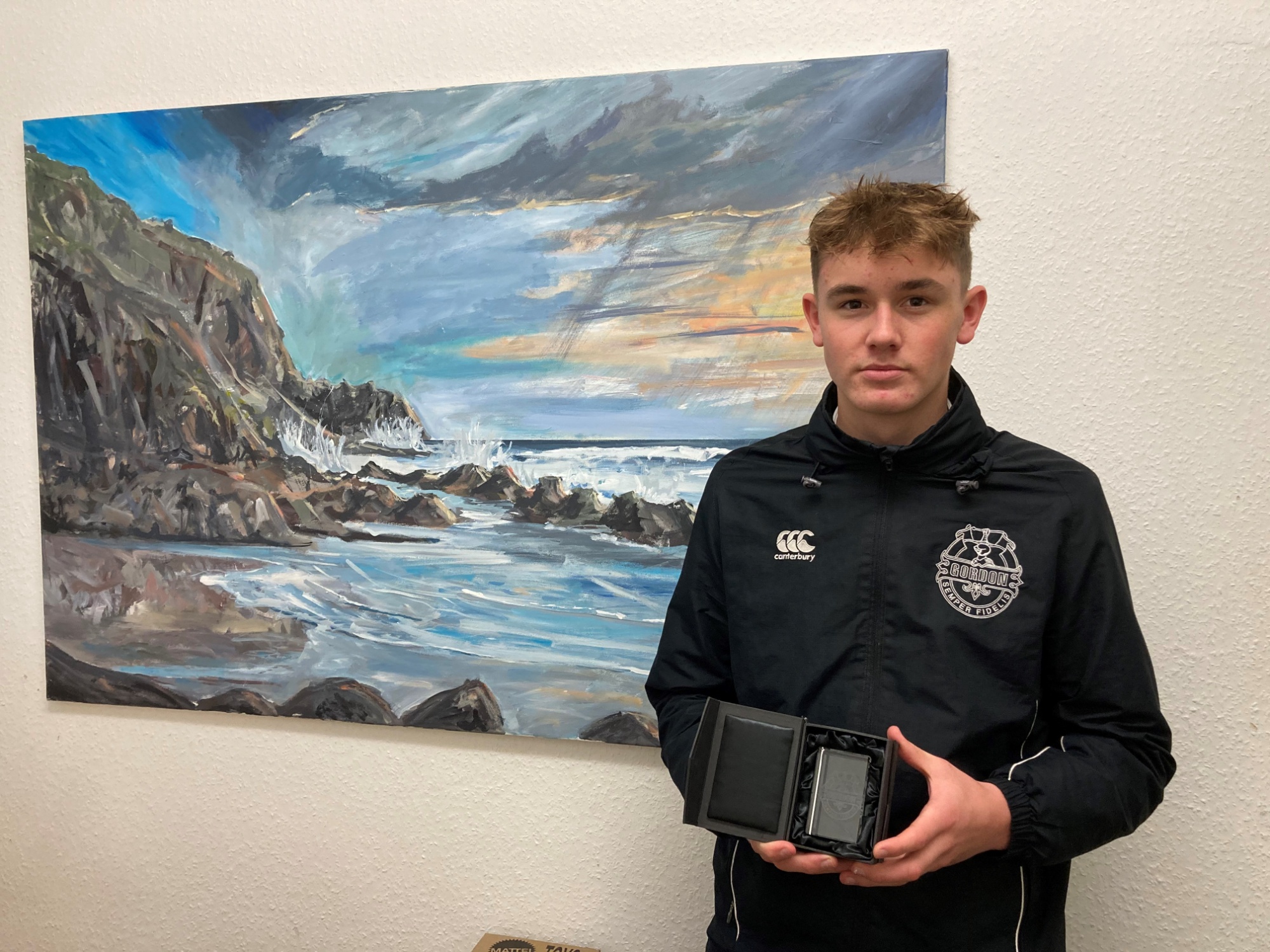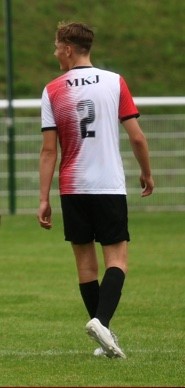 H Hewson plays for Woking FC in his spare time along with the Gordon's 1st XI football team.
He planned to use the first year's Gordonian Award funding to attend an overseas Football camp in Amsterdam; sadly this could not take place due to COVID-19 restrictions. The grant will now be used to purchase new football boots, essential (and expensive) equipment for any football player! He hopes to use the final grant instalment, due in 2022, towards an overseas visit to the USA where he hopes to gain a Football scholarship. As for this year's funding, any decision will be influenced by COVID-19 restrictions in terms of what it can be used for, so Mr Hewson is waiting a little longer before he can make plans.
2019-20 Drama R Knight (2022)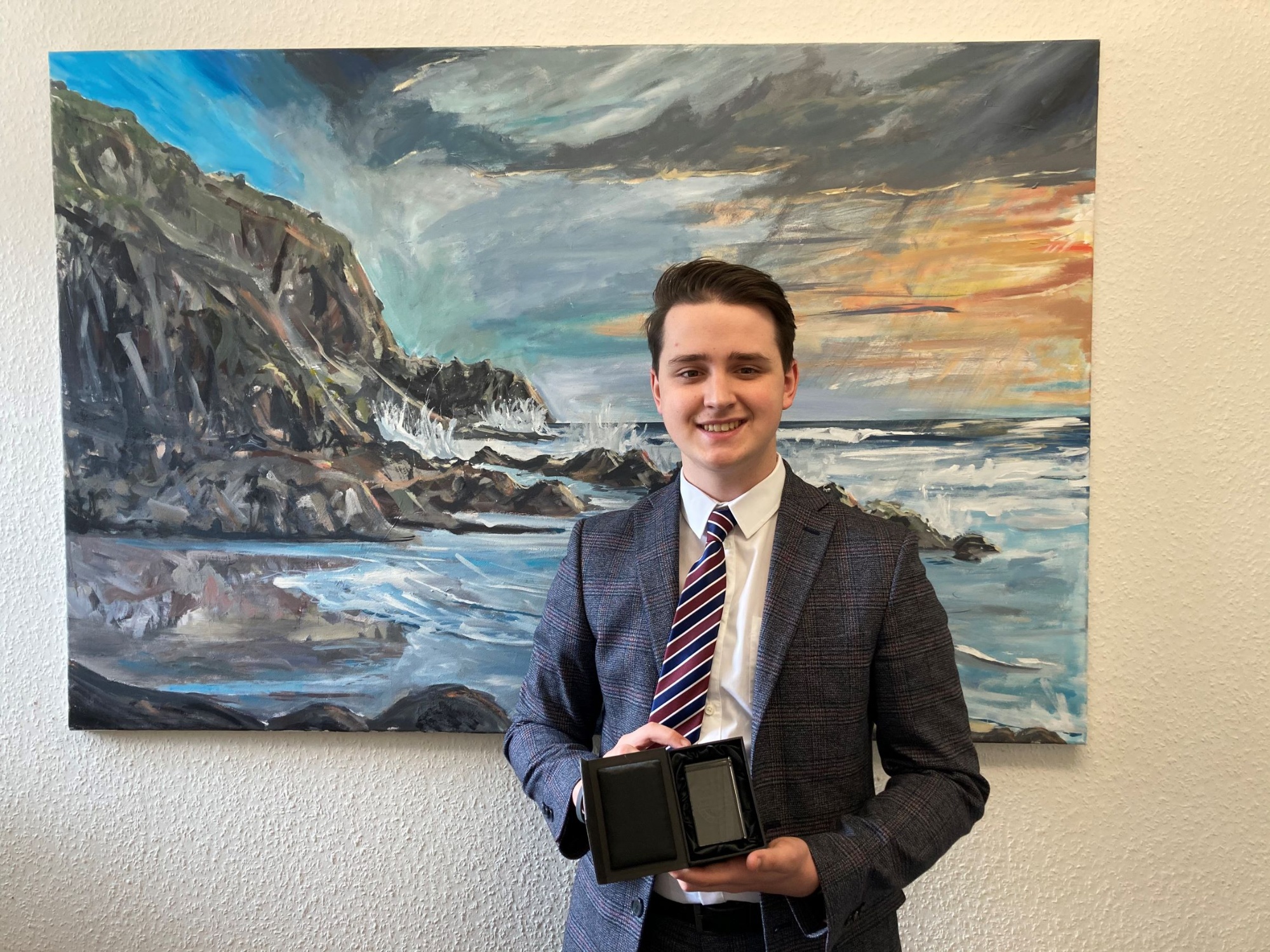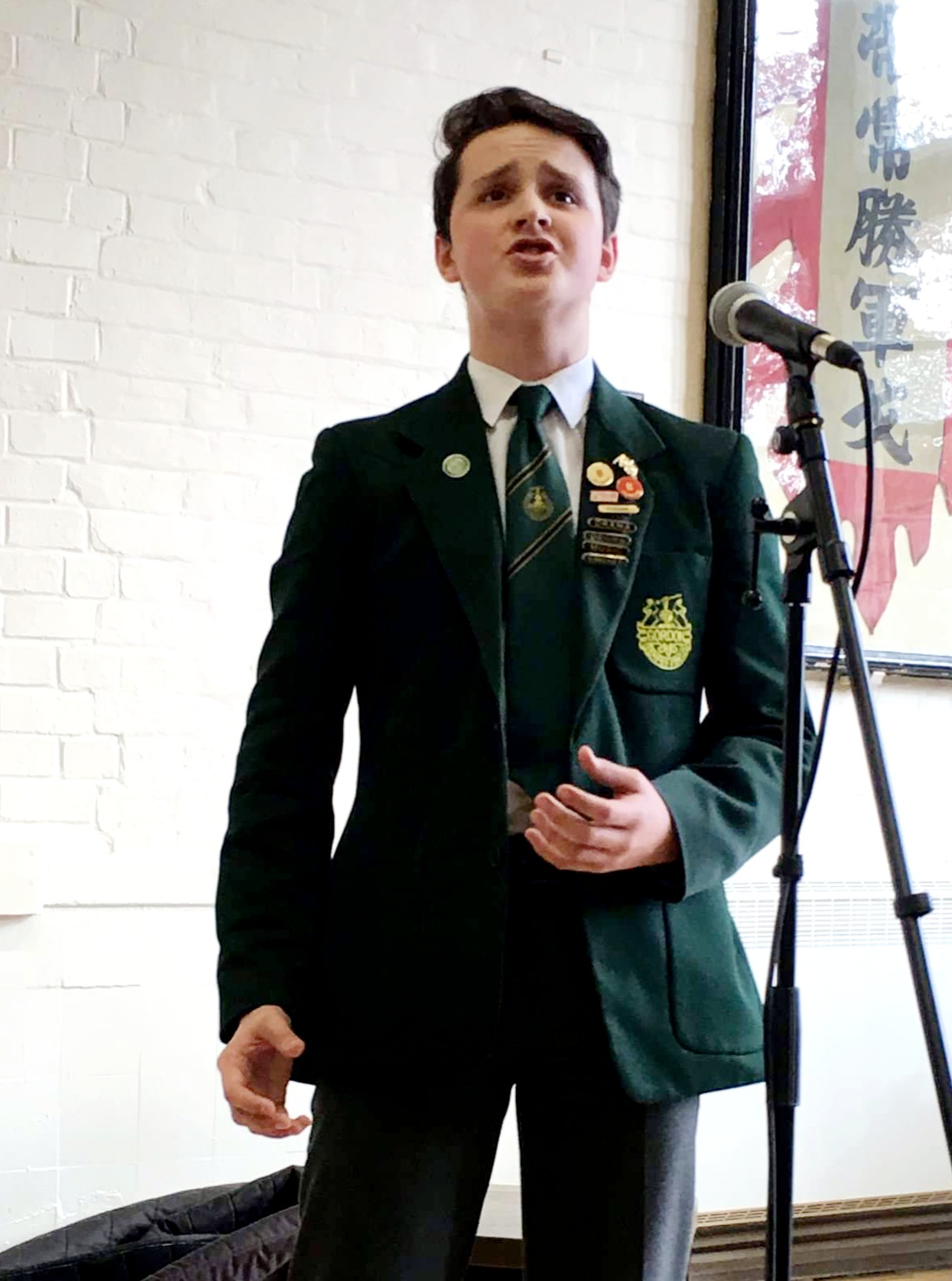 Thanks to the first year of funding provided by the Gordonian Award for Creative Arts, R Knight spent a week in August training with the National Youth Music Theatre. Originally, the week was scheduled as a residential course at Sevenoaks School, but COVID-19 meant instead that the NYMT are providing the course via Zoom! The course is designed to work on audition technique as well as choreography, musical theatre vocals and acting. As well as group work it includes time for 1 to 1 work with industry professionals.
Mr Knight is really grateful for the financial support provided by the Gordonian Award and has continued his hard work - even during lockdown, school closure and the summer holidays.
(Photo taken at the inter-house solo performances in 2020)
2018/2019 Sport E Litjens (2021)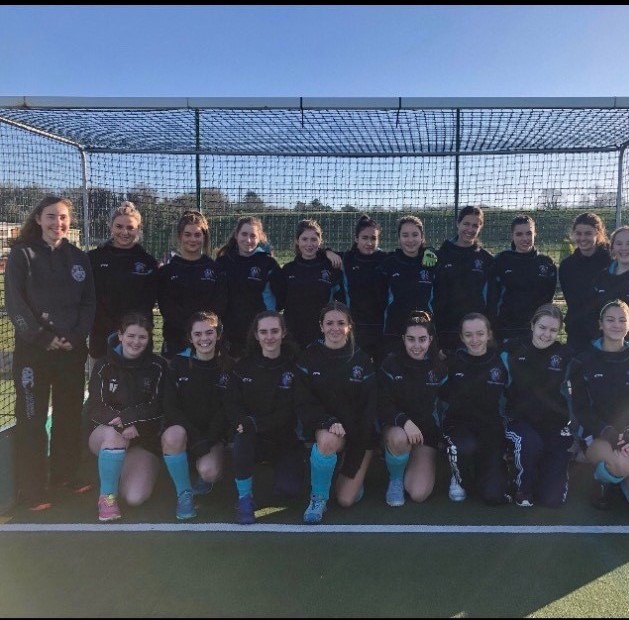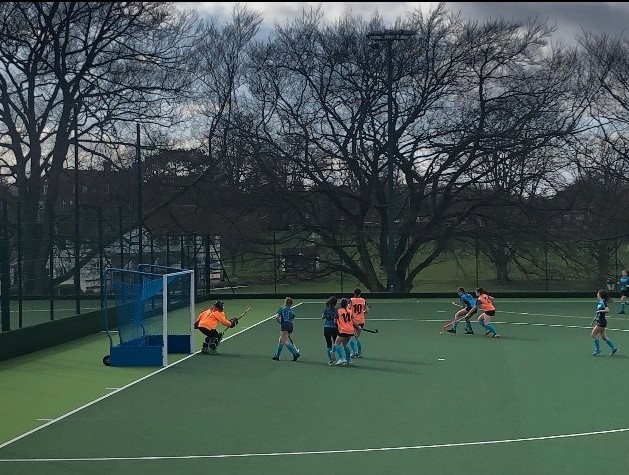 E Litjens was awarded the Gordonian Award for Sport in 2018/2019. Now in her final year of Sixth form she continues to embrace her love of Hockey. In the last 4 years she has dedicated a lot of time to training and playing matches as Goalkeeper for Gordon's First XI Girls (U18A). With this year's award payment - which is the final and largest payment of £500 - she would like to buy 2nd hand replacement pads and kickers or (COVID-19 guidelines permitting) attend an Umpire course or a Goalie Development Hockey Camp.
In the last three years she has also been a goalkeeper for the Surrey County hockey squad. She feels strongly about supporting the school community and has helped to coach younger goalkeepers in spring/summer season, an activity that can hopefully be continued this year.
During the first two years of receiving the annual award, £250 per year, enabled Miss Litjens to continue developing her specialist skills by funding her Surrey hockey training and Surrey County hockey fees as well as upgrading her kit with items like a chest protector and throat guard.
While Miss Litjens was part of the Gordon's First XI hockey squad they competed, and they won in a number of tournaments including the Surrey County Cup and Independent Schools Hockey Cup. The team also got through to the finals of the National Boarding Schools Championships which was hosted at the Olympic Stadium at Lee Valley, unfortunately finishing as runners-up.
(Photo: Picture 1 - E Litjens is first on the top row left and Picture 2 - in the goal)
Past Awardees
2017-18 Sport M Ellis (2020)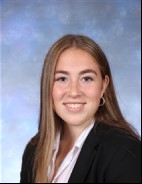 The Gordonian award for sport has been a great asset to me over the last 3 years. I used my award to attend elite hockey camps in the summer that allowed me to progress greatly playing with athletes from around the world at an incredible standard. These experiences helped me to play national league which has led me to be a part of the Elite Hockey Performance Programme at The University of Birmingham. To anyone considering applying, this award has been incredibly beneficial to me and I cannot recommend it enough to those who want to take the next step in their sport.
2017-18 Creative Arts ER Prince (2020)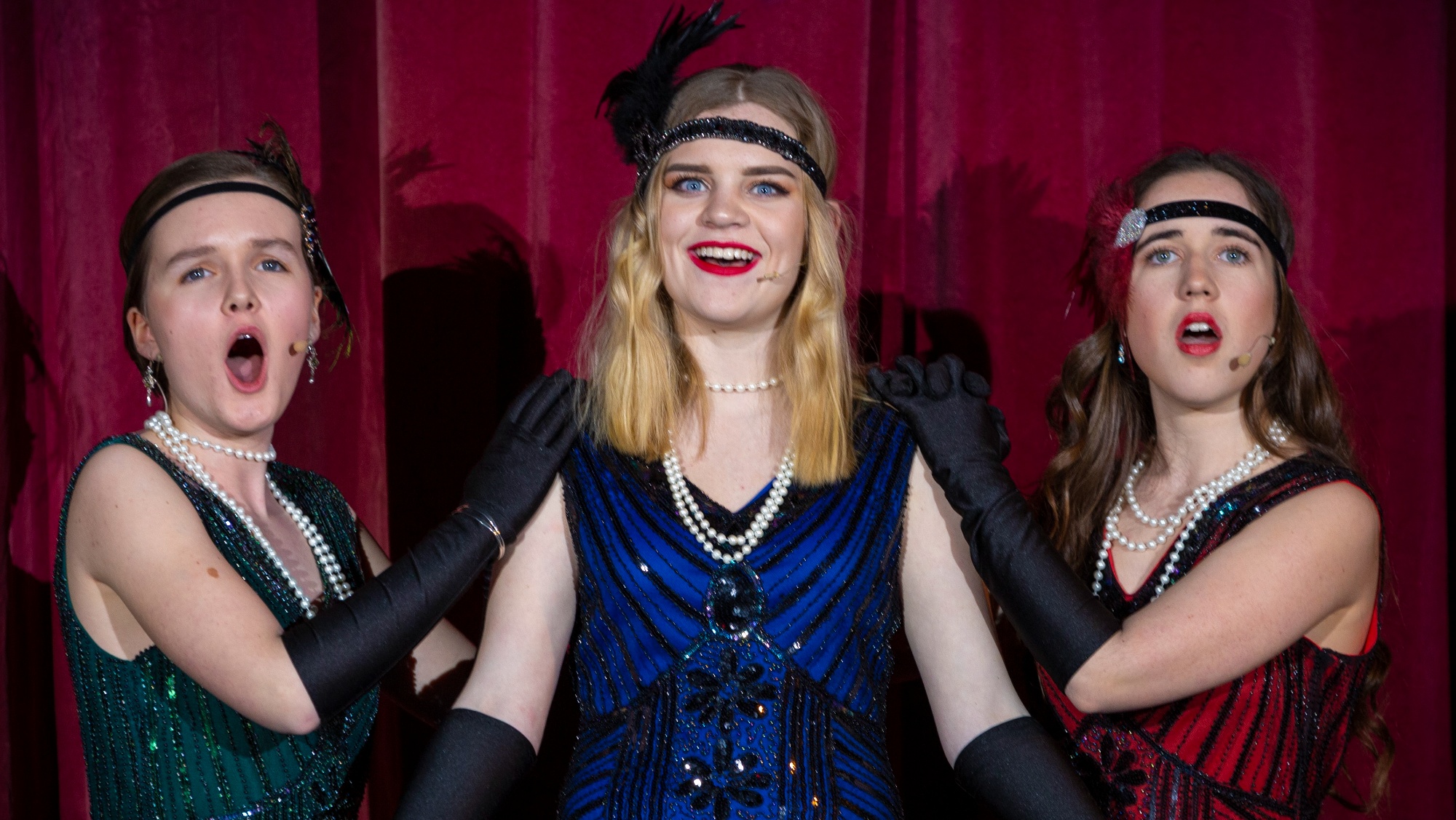 The Gordonian award was a huge honour to have received and it really helped me to focus on my passion for music. With the extra support from school, I had the opportunity to get involved with lots of exciting events and develop my singing skills during my lessons with Mrs Medlar. This was then reflected in the results I received for my LCM musical theatre exams which I used my grant to pay for. Furthermore, with the remaining grant I had left at the end of yr 13 I was able to afford my own personal set of bagpipes which I have brought with me to Swansea University. Without the Gordonian award I doubt that I would have been able to afford my own and I wouldn't be able to get involved in events such as Burns night or New Year's Eve in the future.
(Photo: Ms Prince, shown on the right in red. Playing Dotty in the 2019 production of Bugsy Malone during Yr12)