Gordon's Business networking and Careers Support
Business Breakfasts
Are you interested in meeting other local professionals and business people?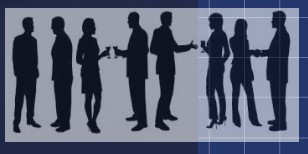 Gordon's Business Breakfast is a networking event that will give you the opportunity to meet and discuss topical business themes in a relaxed environment, whether you run your own small business, are a consultant or are just interested in expanding your business network our business breakfast is not just for parents but for anyone in the local community who would like to attend
Our breakfasts take place on the second Friday of every month and are open to the whole community.
The cost is £5 per head including breakfast between: 8am to 10am: The Band Room, Gordon's School.
Please book through the School Box Office or click here.
Gordon's looks forward to welcoming you to our next Business Networking Event.
1st May
12th June
Careers Support
We are always looking for innovative ways to improve our careers programme, If you would like to be involved with the careers programme at Gordon's or know someone at your workplace who could be of any assistance please contact:
Careers Lead: Ms Caroline Sims - csims@gordons.school - 01276 858084 x 2403
Independent Careers Advisor: Mr Mark Anderson - manderson@gordons.school - 01276 858084 x 2403