GORDON'S BUSINESS DIRECTORY
Join our Free Gordon's Business Directory today
In such uncertain times we are committed to our Gordon's Community more than ever.
Understanding how difficult it is to be unexpectedly working from home or isolated, we are pleased to be able to offer you a valuable resource. The FREE Gordon's Business Directory - www.gordonsschoolconnect.com, gives you an exclusive space within our engaged network to promote your businesses and services.
Within the platform you can:
Post your business using an easy, prompted form
Offer special benefits to other platform members
Search by free text, category, or location, for other businesses and services
Business Breakfasts
Are you interested in meeting other local professionals and business people?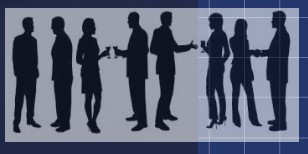 Gordon's Business Breakfast is a networking event that will give you the opportunity to meet and discuss topical business themes in a relaxed environment, whether you run your own small business, are a consultant or are just interested in expanding your business network our business breakfast is not just for parents but for anyone in the local community who would like to attend
Our breakfasts take place on the second Friday of every month and are open to the whole community.
The cost is £7.50 per head including breakfast between: 8am to 10am: The Sports Hub Cafe, Gordon's School.
Please book through the School Box Office.
Gordon's looks forward to welcoming you to our next Business Networking Event.
Careers Support
We are always looking for innovative ways to improve our careers programme, If you would like to be involved with the careers programme at Gordon's or know someone at your workplace who could be of any assistance please contact:
Careers Lead: Mrs Sandra Radford -Careers@gordons.school - 01276 858084 x 2403