Careers Events
View all the careers events on the school calendar here.

All career industry talks during the Autumn timetable will take place virtually.
Career-Industry Talks
Autumn Term 2020
Thursday 15th October
Sarah Dean Further Education and Early Career Skills Coach (click on image below to view video).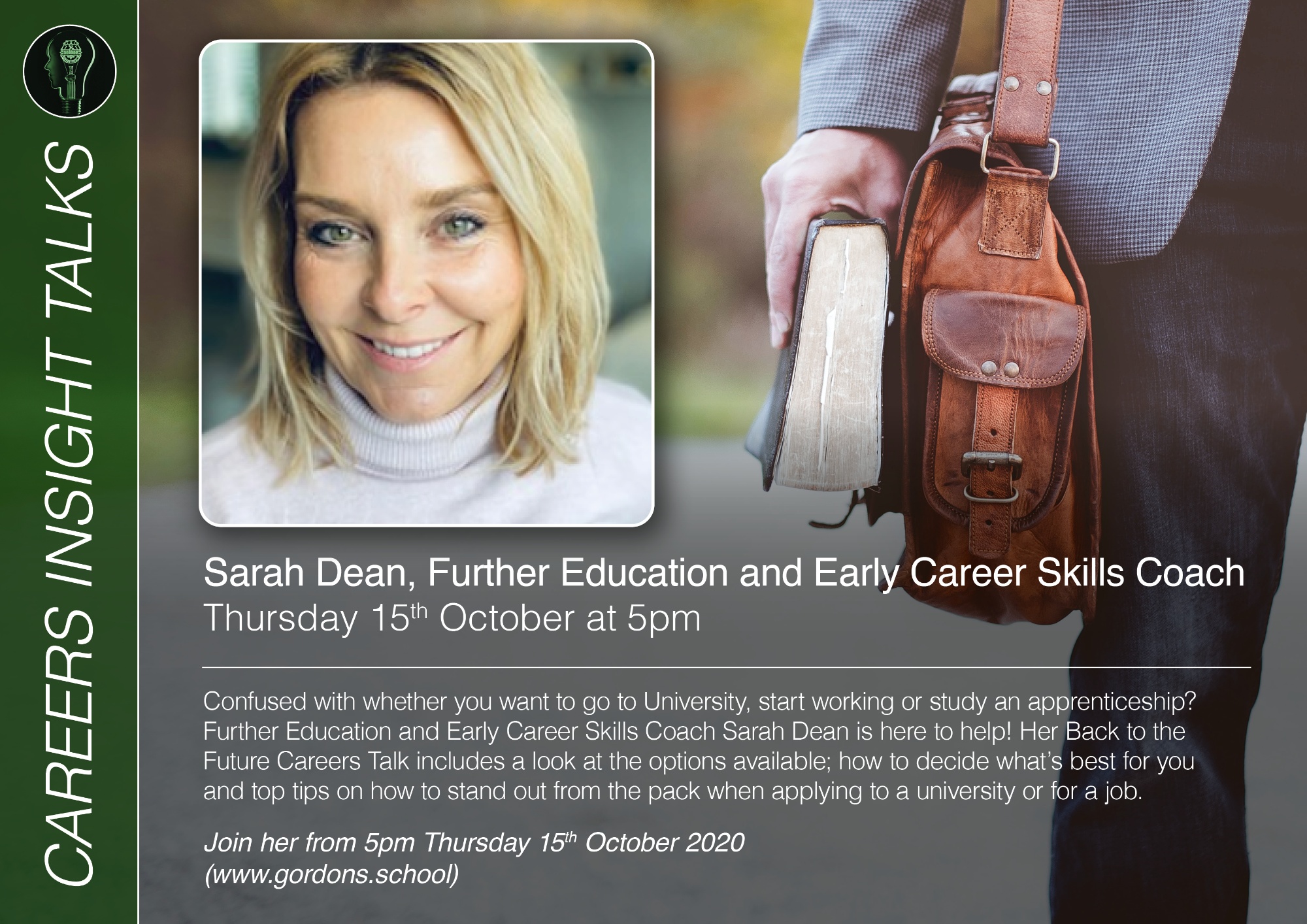 Careers Interviews
Spring Term 2020
Y11 students who have not applied to Gordon's Sixth Form, 1:1
Y9 group meetings about options
Y12 intervention students, 1:1
In February, all Y10 tutor groups will receive a questionnaire to outline their plans for the future. Students requiring most help will be prioritised in the Summer Term and be scheduled first.
Summer Term 2020
Y10 Psychometric results, 1:1
Y10 group discussions if did not do psychometric tests
Requests from other year groups, either 1:1 or group.
Y12 Psychometric results, provided results are returned, 1:1