Balmoral House
WELCOME TO BALMORAL HOUSE
Balmoral is a boys' Residential Boarding House comprising full, weekly and day students. We are a House run on good family values which echo the expectations, characteristics and ethos of the school. The House staff are very friendly and always on hand to help and advise the boys throughout the day. A huge number of sports and activities are organised and keenly contested. Active boys are happy boys! The excellent House facilities are regularly updated and the boys' views are taken into consideration when any improvements are made.
Our prefect, mentor and buddy systems ensure everyone feels welcome in the Balmoral family.
A recent report stated that "Balmoral House is warm, positive and mutually supportive."
A Sixth Former commented that "...our House feels like a home from home."
What our students say: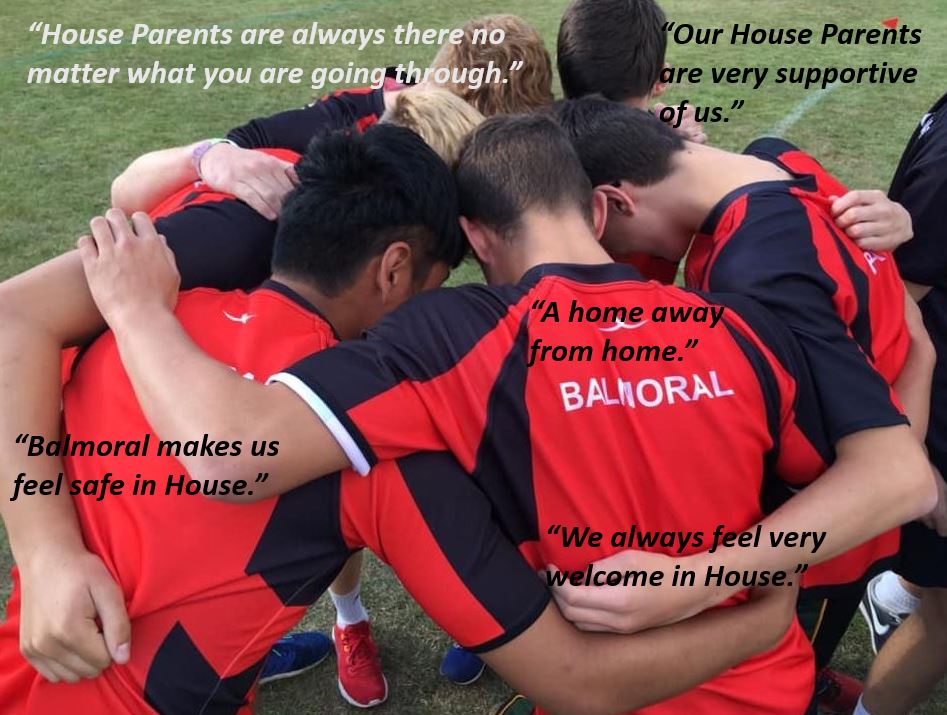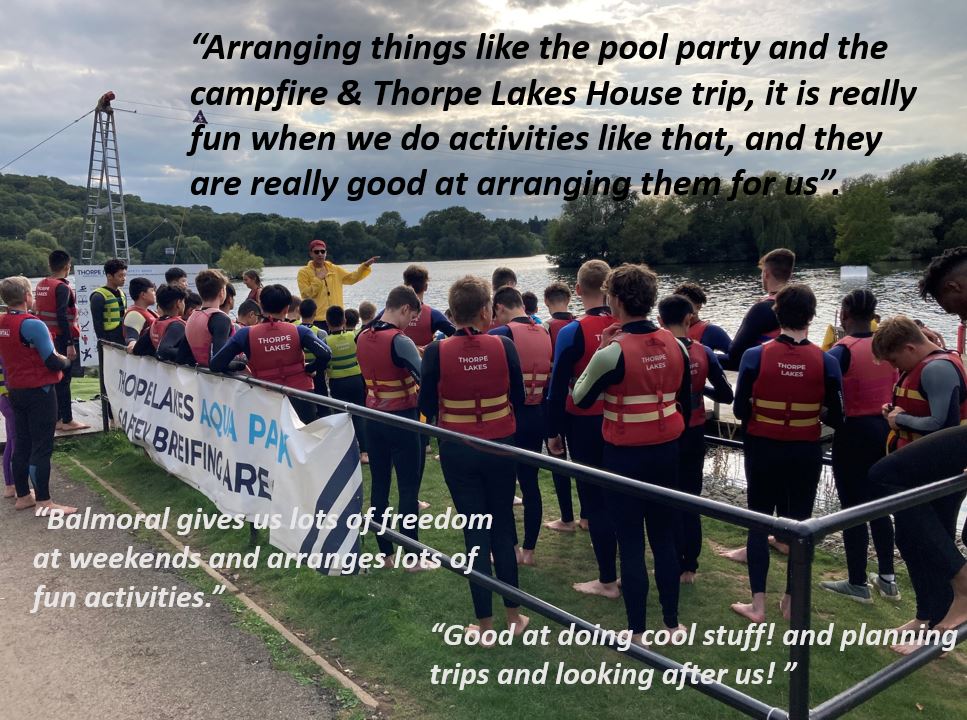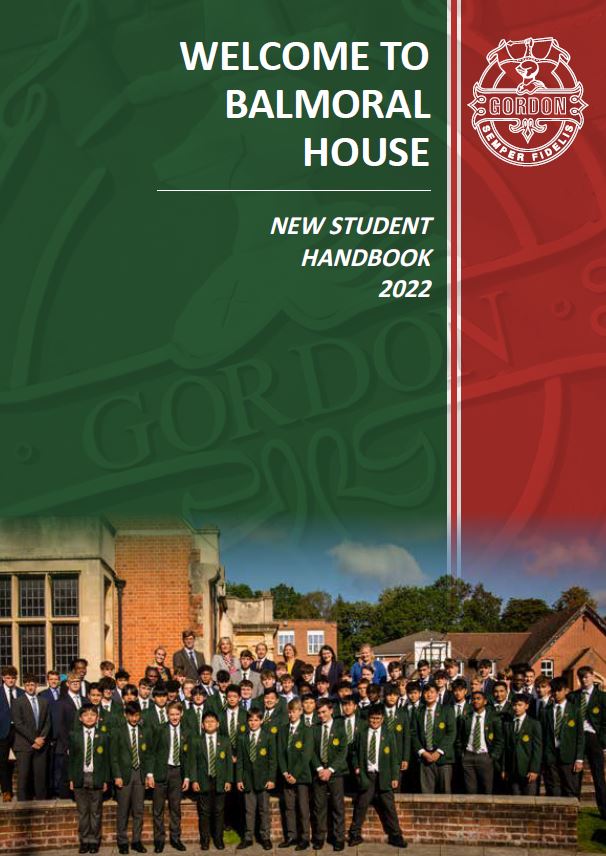 House Parent Contact Details:

Houseparents: Mr B and Mrs D Heathcote
Email: balmoral@gordons.school
Office: 01276 859719
House Mobile: 07826 867984
Address: Balmoral House, Gordon's School, West End, Woking, Surrey GU24 9PT
house staff:

Assistant Head of House: Mrs K Brewer
Deputy Head of House: Mr S Depoix
Pastoral Tutor: Ms A de Rothfort-Nash
Residential Tutor: Mr J Stephens

student Positions of Responsibility:
Head of House: J Goate
Deputy Head of House: T Oluwasona
Student Governor: J Goldsworth

House Captain: P Sherpa
House Sergeant: A Kalwani
Right-hand Marker: F Rose
Drill Sergeant: T Tamang
Master of Arms: E Reed

Inter-House Captain: J Goldsworth
Senior House Prefects: K Smith, L Pedreschi, M Bold
Junior Prefects: J Agendia, H Singh, R Rai, S Sherpa
Anti-bullying Ambassadors:
Year 8: E Spacie
Year 9: G Limbu