Gordon's Student Qualifies for Equestrian National Championships!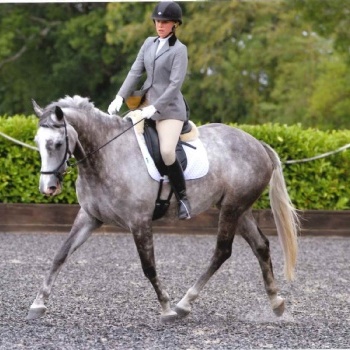 Chloe Burrell qualifies for the National School's Equestrian Association National Championships in Dressage
On Saturday 4th October Chloe Burrell attended an inter-schools dressage competition at Quainton Stud near Aylesbury.
Chloe achieved four scores of over 60% which is an outstanding achievement in itself. However, on Dickie Done (Charlie) in their second test they achieved an unbelievable score of 75.6%. This won them second place out of 34 riders and has meant they qualified for the National Championships.
The NSEA National Championships is a highly prestigious event held over the first weekend of October half term at Addington Manor. Many of the horses who compete there will be worth more than some of our houses and it is an unbelievable achievement just to qualify for the event.
Chloe is now training hard and we are looking forward to being part of such a significant competition. It is outstanding that a member of the Gordon's School Equestrian Team will be attending the National Championships before the team has reached its second birthday, at best I hoped we would attend Regionals this year but this achievement is testament to the determination, professionalism and hard work that Chloe has put in.
Look out for news of how the Championships went after the 26th October…….
Mrs Maslen
Gordon's School Equestrian Team Manager