easter revision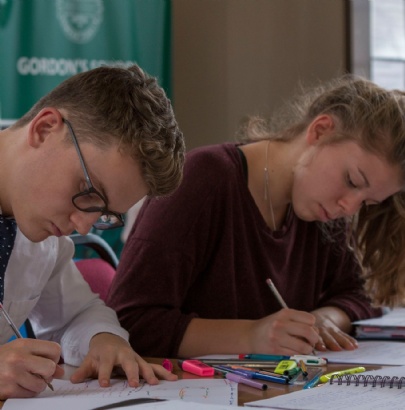 We will be holding Easter Revision sessions between Saturday 24th March and Wednesday 28th March. Please click here to view the Easter Revision Timetable.
See below for information regarding accomodation for Residential Boarders.
Accommodation will be available for Residential Boarders only from Friday 23rd March through to Wednesday 28th March. We are encouraging students to look at Easter revision sessions at Gordon's to be an intense period of revision, with revision sessions everyday including Saturday and Sunday and supervised study sessions during the day (Monday to Wednesday). Accommodation will be on a full board basis including bed, breakfast, lunch and evening meal and will be charged in advance at £ 40 per night or £ 160 for the full week (5 nights for the price of 4). Please note that it may not be possible to accommodate students in their own room (dependant on numbers). To adequately staff the Easter revision, bookings for accomodation will be taken until Tuesday 20th February.
To access the booking form please click here.
If you have any questions please do not hesitate to contact Rebekah Deacon rdeacon@gordons.surrey.sch.uk or Sarah Byne sbyne@gordons.surrey.sch.uk