Mock trials at guildford crown court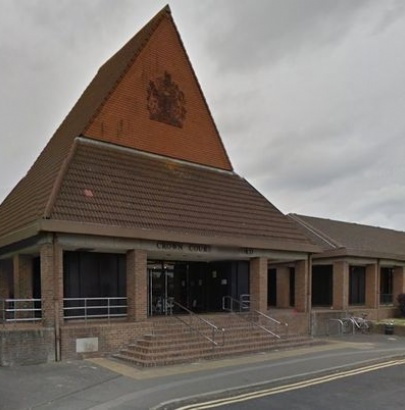 On Saturday 11th November, an excited and dedicated team of 15 Year 10 students headed to Guildford Crown Court to compete in the regional Bar Mock Trials.
The team presented prosecution and defence teams of barristers, witnesses, ushers, court clerks and jurors to compete in front of a Crown Court judge against other schools in Surrey to win each case.
A lot of hard work went into the preparations as students had to learn two cases 'inside out' (a burglary with fraud case, and a domestic violent case), develop prosecution and defence arguments, write examination-in-chief and cross-examination questions, and write opening and closing statements. The students had been diligently preparing and rehearsing for weeks; they attended two lunchtime and one period 7 session every week. The team work and commitment all students demonstrated was outstanding, and they thrived under the high pressure of the court room.
On the day, our team of year 10 students successfully competed against year 13 students from other schools, which is no mean feat! We received high praise from the judge who said that our students 'would not be out of place in a real Crown Court'. We are very proud of our efforts.
Students who participated commented that the competition 'gives us the unique experience of exploring a career in law' and that the trials are 'great for developing confidence, public-speaking skills, and knowledge of the criminal justice system'. We are looking forward to competing again in the Mock Trials and the Bar Mock Trials in 2018.