Gordon's school welcomes jeremy paxman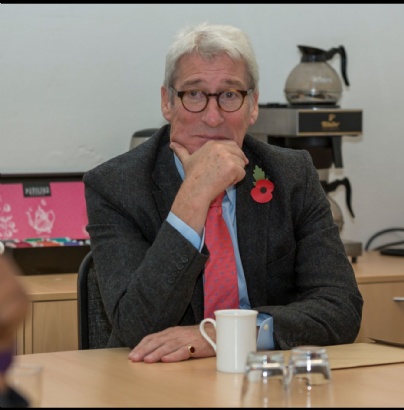 "Nice Camel, but was Charles Gordon really a hero?"
On Thursday 9th November we welcomed Jeremy Paxman, well-known journalist, broadcaster, host of University Challenge and author of 'Empire' to speak to a large audience of students, parents, staff and Friends of Gordon's School.
Mr Paxman's talk, titled 'Nice Camel, but was Charles Gordon really a hero?' provided an entertaining review of the life and work of General Gordon in whose memory the school was established.
After responding to a wide range of audience questions, students had an opportunity to meet and quiz Mr Paxman themselves.
What is the reference to a camel? One of the two statues of General Gordon sitting astride his camel, that was originally in Khartoum but removed on Sudan's independence, was brought to Gordon's School in 1959 where it now has a prominent position overlooking the school's playing fields. Gordon's School participates in the annual Heritage Memorial weekend each September when visitors can tour the school and learn more about its heritage as the National Memorial to General Gordon.