Gordon's Equestrian Team Nationals Success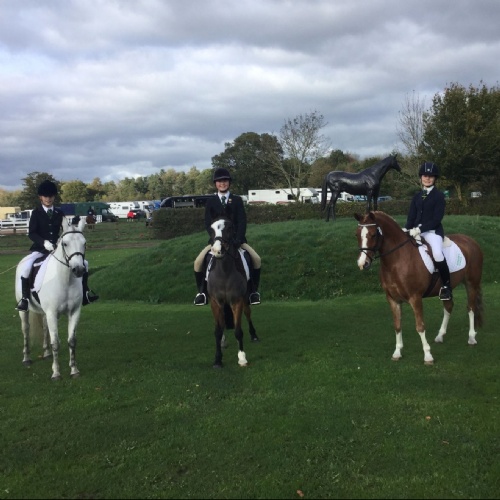 Gordon's Equestrian team galloping towards even more success
Between the 19th and 22nd October three students represented Gordon's School at the National Schools Equestrian Association National Championships. The school has never had so many qualify for so many events in the past. It was a long and tiring four days but as has become so common for the riders they surpassed expectations.
Gigi Gough came 7th in the Prelim Dressage Warm-Up Class. Molly Barnard came 11th in the Prelim Dressage Team National Championship. Chloe Hill came 8th in the Novice Dressage Team National Championship as well as 9th in the Prelim Individual Dressage National Championship.
To have four such high placings at Nationals is extraordinary. The three riders, as a team, came 17th Nationally in the Team Dressage Championships which is again a remarkable achievement especially as two of the ponies ridden were not our "first choices" as these were unable to be ridden due to injury or health concerns. To just qualify for Nationals is a challenge in itself but to get three riders there who then placed so highly is a new accolade and something we hope to repeat next year and improve our rankings even more.
My thanks to the parents of Gigi, Molly and Chloe who put in so much work to ensure the riders and ponies were ready for Nationals and to the riders themselves for putting in extra training sessions and for being so professional and representing Gordon's so exceptionally well.