GCSE English lit Trip to Jekyll and Hyde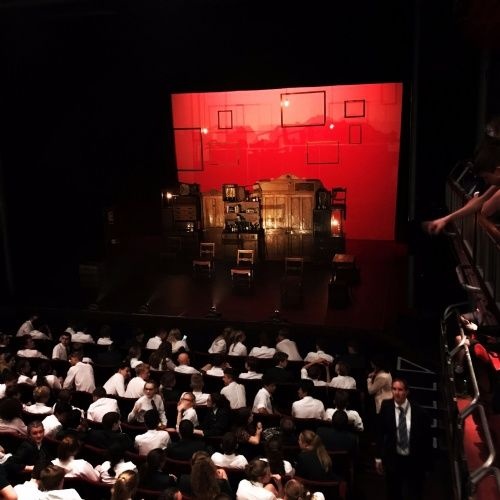 On Thursday 21st September, over 200 English students from Year 10 and 11 visited historic theatre, South Hill Park - in Bracknell - to watch a touring company's production of Jekyll and Hyde, a core text for GCSE English.
Whilst other students attended their Prep sessions, our dedicated English students hopped on the coaches and travelled to Bracknell for the production. Once there, students were allowed to look around the Wilde Theatre – named after famous Victorian author, Oscar Wilde, taking in the costumes and photographs of past productions before being invited into the theatre for the main event.
The production consisted of just four actors who portrayed the story with a unique angle, and with the main theme of our contrasting sides, the animal and the human, science and nature, learnt and inherited behaviour, present throughout. This will be important for our students to remember when they come to study the book at GCSE; trips such as these are always useful for our students to get immersed in the story, seeing it play out in front of them, and get a real feel for the themes and emotions of the text.
The play was thoroughly enjoyed by staff and students alike, with the students often unable to contain their excitement, fear or intrigue.
Thank you to Mr Berry for organising the trip and to South Hill Park for hosting us.