Erin King to Attend The Central School of Ballet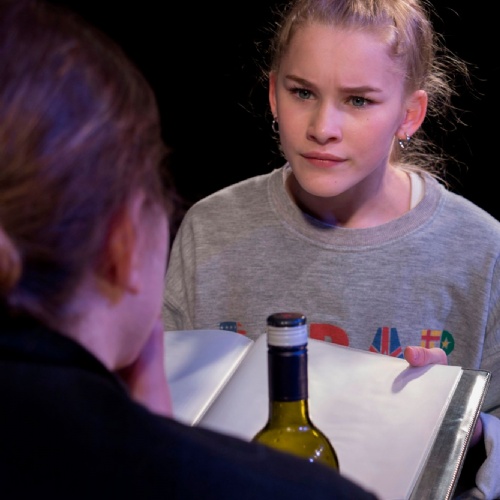 Huge congratulations to Erin King, who has taken up a place at The Central School of Ballet.
Erin King, has been awarded a place at the prestigious dance school, The Central School of Ballet, in London.
Erin has worked hard not only on her ballet and dance outside of School but on theatre and her studies within School, to ensure she is both naturally talented and academically sound.
Head of Drama said "Erin was one of the strongest and most skilled actresses. With her exceptional eye for detail and direction she was strong not only with physical theatre, which likely comes from her fantastic dance skills, but with directing and really shaping her own roles and the roles of those around her. Performing is in her blood and we couldn't be more pleased for her."
Erin received fantastic GCSE results, which combined with her natural abilities in theatre and dance, saw her able to take up a place at the Central School, who have seen alumni go on to perform in musicals such as McQueen the Musical, Billy Elliot, and Cats and have also gone on to perform around the world.
Head Teacher, Mr Moss, said "Erin has shown great determination and exemplifies a lot of our key character expectations for our students, diligent, enthusiastic, and it is traits like this that has got her where she is and we couldn't be prouder. Erin will be much missed at Gordon's but we wish her all the best for her future.
Well done, Erin and keep up the great work!