James Kennett and the Gardiner Award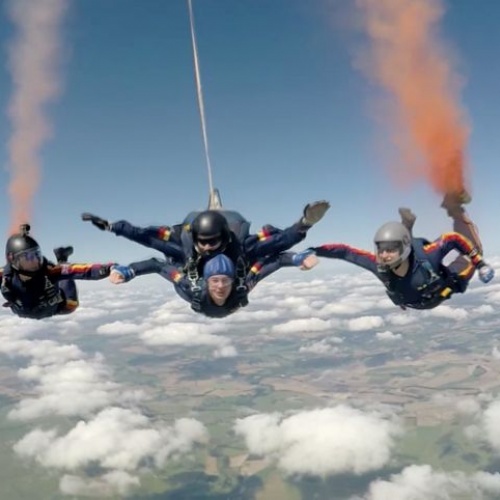 High flyer, James Kennett, shares his experience of being the first winner of The Gardiner Award for the best senior CCF cadet
2017 saw the introduction of the Patron's Sword of Honour and the Gardiner Award at Gordon's School, which is presented to the best senior CCF cadet. The Gardiner Award is in memory of Darryl "Daz" Gardiner, an ex-pupil and member of the Royal Electrical and Mechanical Engineers (REME), who was killed in Afghanistan in 2008. Among his passions was skydiving and each recipient of the award will be invited to take part in a tandem skydive with the REME parachute team.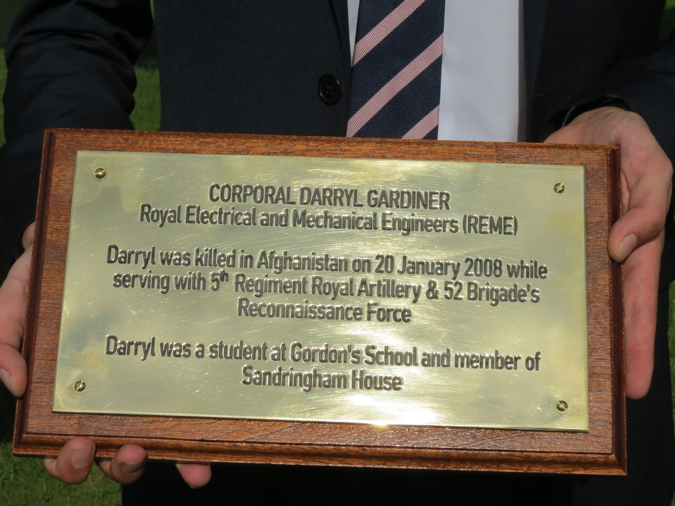 This year, the honour fell to me and on the 25th of August I travelled with my family to Netheravon airfield where the Armed Forces Parachute Championships entered its final day of competition. Blessed with beautiful weather the nerves and excitement mounted until later that day I found myself 13000 feet high looking down over Salisbury Plane rocketing toward the ground at 130mph. Hours beforehand, the REME team had gone through all the ground training and taught me how the parachutes worked and operated, yet nothing can quite prepare you for that amazing feeling. I was lucky enough to be able to jump with some other members of the team, which only added to the atmosphere. Safely back on firm ground the day wasn't over yet, we watched the impressive display of various parachute teams from Sri Lanka to the United States to our very own British Red Devils.
The competition concluded with a prize giving ceremony, and in a fitting memory to Daz, this represented the start of what is planned to be a long tradition, where the winning Gordon's cadet presents the Daz Gardiner Sword to the winning team of the competition. This year, being the first recipient of the award, I accepted from the REME parachute team a plaque in memory of Darryl, which will be hung outside of his old house, Sandringham.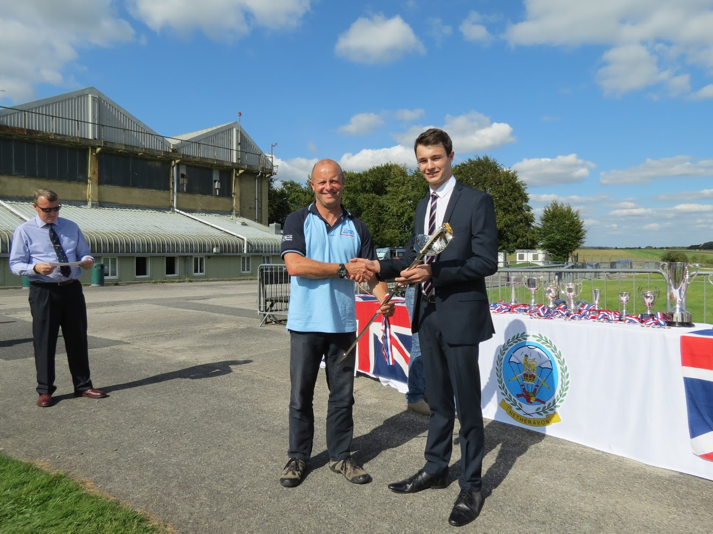 In a very exciting and humbling day I was lucky enough to spend some time meeting the relatives of Darryl Gardiner as well as experience one of his passions. It was clear to me throughout the day that Daz was a highly respected member of both the REME and the Army Parachuting Association. The Gardiner Award is, I hope, a fitting way in which to honour his memory.
I also hope in the years to come this tradition can inspire other young cadets at Gordon's school to excel, and for it to serve as a more permanent and personal memorial to Darryl, and his contribution to Gordon's.
A thank you must go to father and son, Robert and Will Ames who are responsible for setting up the award up, as well as the REME parachute team for making all of this possible.