MAD RAG 2017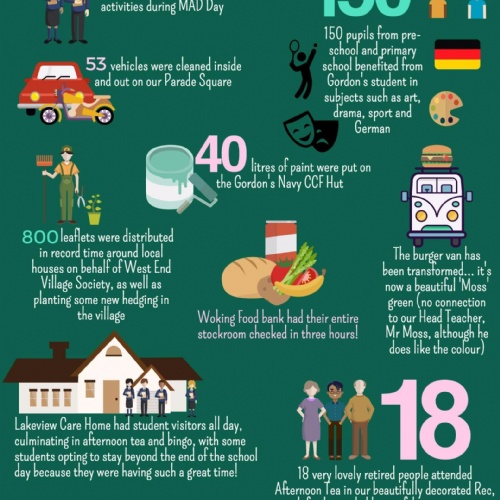 Congratulations to all those involved in MAD Day this year.
Each year, we hold MAD RAG at Gordon's where our students participate in volunteer work to help their local community and give back to those around them. Here's a break-down of this mad MAD day!
Click here to find out more about MAD RAG and see some photos of the day.