Founders Day 2017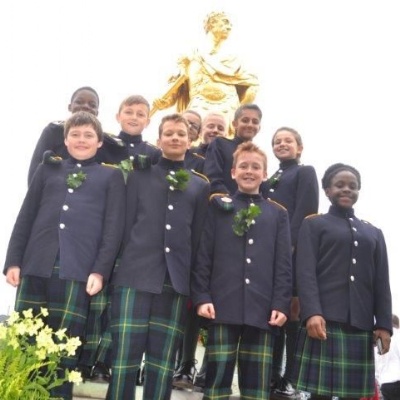 Each year, a handful of Gordon's students are invited to represent us at the Chelsea Hospital's Founders Day Parade. We were honoured to attend again this year.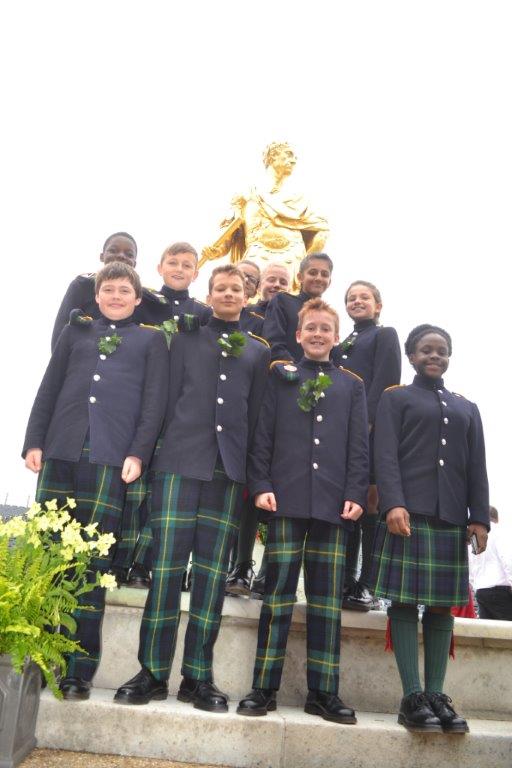 Each year, the School is invited to send representatives to the Chelsea Hospital's Founders Day Parade which takes place at the same time each year to remember King Charles II. He issued a Royal Warrant for the foundation of the Hospital and commissioned Sir Christopher Wren to design it on the 66 acre site. Everyone attending the Parade is given a sprig of oak leaves and the King's statue on the square is also decorated with them as he took refuge in an oak tree during the war in 1651.
One Y7 from each House is chosen using the criteria of them being a very good marcher, the number of Honours points they have earned, etc - the most deserving Y7 student. We are one of only three schools which are invited to attend this Parade and it is an honour to do so.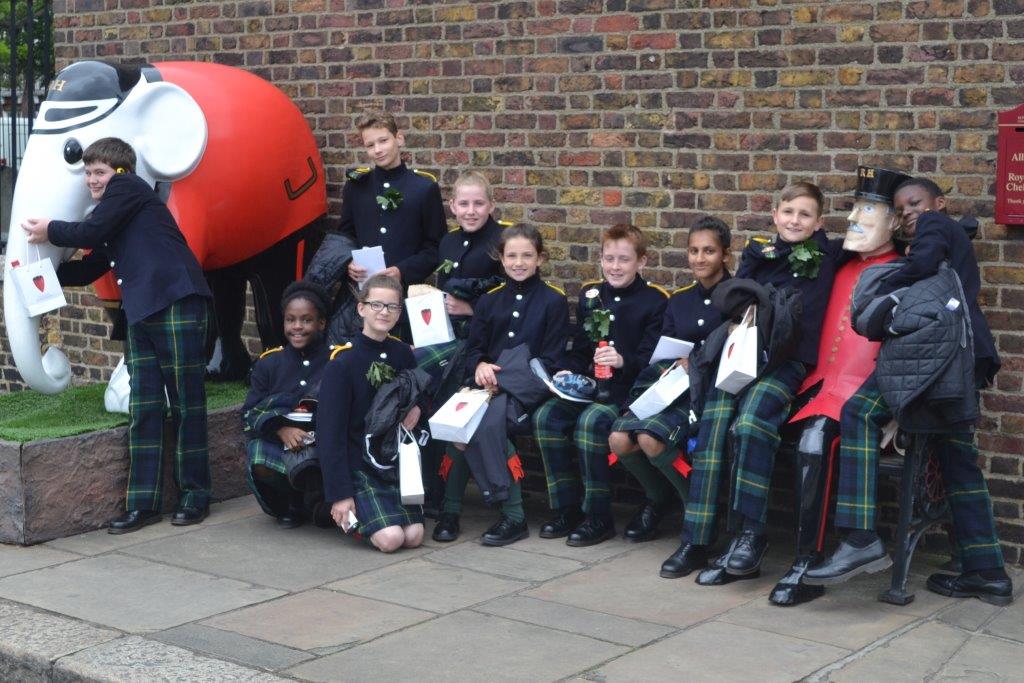 Under the guidance of Mr and Mrs Fox, they travel to London, dressed in their Blues, to attend the Chelsea Pensioners Parade. They have allocated seats in the stand and watch the in-pensioners perform their Parade and be inspected by a member of the Royal Family – this year it was Prince Edward, The Earl of Wessex. Then there is a chance for photos, followed by lunch and a tour of some areas of the Hospital, plus conversations with members of the public as the students are easily recognised as something special by their Blues uniform. We visited the shop, the Museum and the Chapel before moving to the Army Museum next door for a quick visit before returning to School.
It is an honour for the students to represent the School in this way and it is something they always remember.