Lord Strathalmond Visits Y10 Navy CCF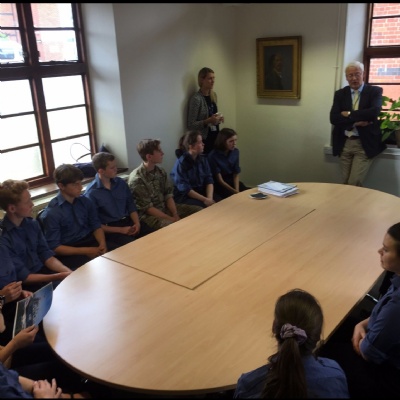 On Tuesday 23rd May, Lord Guil Strathalmond visited the Y10 Navy CCF cohort in order to raise awareness of HMS Medusa.
Lord Strathalmond shared some fascinating accounts of the history of HMS Medusa, a unique naval vessel, which he refers to as a 'living museum' and features in the forthcoming movie 'Dunkirk'. Students were in awe of and entertained by the accounts of the use of HMS Medusa during WWII and those who served on board. Time was given to the cadets at the end of the talk to ask questions. We very much hope that we can maintain a link with HMS Medusa, which is now a registered charity.