Summer Arts Evening - Art Needed!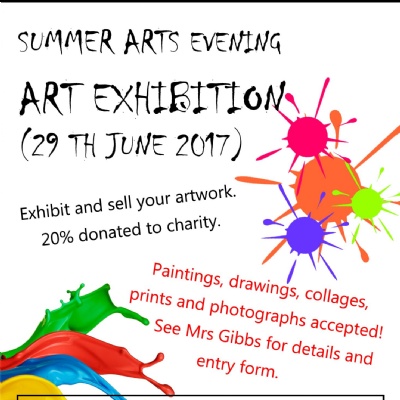 Our Summer Arts Festival is coming up again soon and we need your art.
Whether you're a keen painter or a proud photographer, a student or a member of staff we want your artwork to showcase (and maybe even sell for charity!) at our upcoming Summer Arts Festival.
We hold the festival every year and it's a great success but this year we want it bigger and better than ever and we can't do that without the support of as many of you as possible.
Please click here to see our poster which contains more details on the festival and how to enter your work.