Under 13s Knight Frank Tennis Team Championship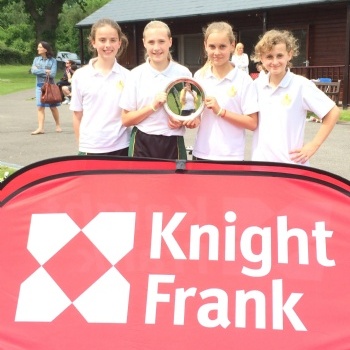 Under 13's Knight Frank Tennis Team Championship
Sunday 15th June 2014
Gordon's School entered three teams in the Under 13's Knight Frank Tennis Team Championship at St George's School in Ascot.
Following the pool stages the boys made it through to the Semi-final of the main competition. They narrowly lost to the eventual winners Charters.
The girls missed out on the opportunity to compete in the main competition but both the A and B team made it through to the final of the Plate competition. The Gordon's 'A' team were successful in bringing home the plate.
The competitors are to be congratulated on these fine achievement having limited practice time and experience playing together prior to the day.