New Gordon's CCF Navy Boat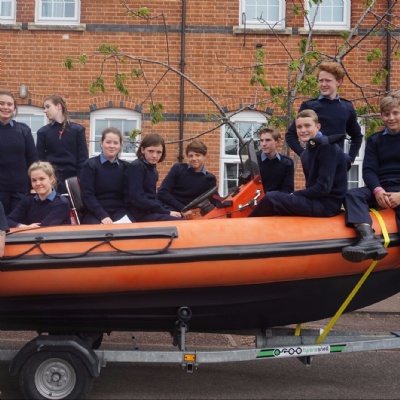 We revealed our new CCF Navy Section Boat on Tuesday 16th May (and it looks great!)
Gordon's School CCF Navy Section had their brand new boat arrive ready for the students yesterday (Tuesday 16th May) and we all couldn't be more pleased.
The boat was purchased from a sailing club in the midlands using money raised by selling a canoe trailer that the Navy section no longer used. We would also like to say a huge thank you to the GSPA who sponsored the boat to the tune of £1000! We are very grateful and could not have got the boat without your help.
The boat is an important purchase for the Navy section and the School. It will be used as a water safety boat when we undertake water command tasks such as raft building , man overboard drills, open water swimming, and canoeing.
In the longer term, once staff become water skiing and wakeboard instructors, this will be some of the other activities the boat will allow us to offer to the student's . We look forward to the many fun times ahead thanks to our new boat.