Ten Tors 2017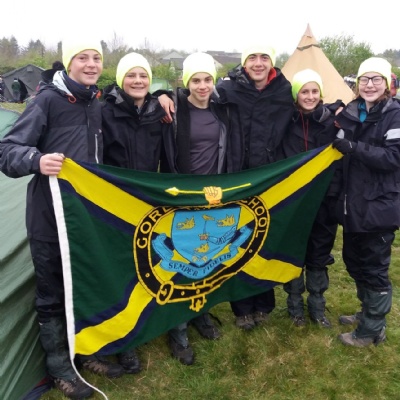 Congratulations to the Gordon's Ten Tor's Team of 2017, who have now completed their Bronze challenge.
Congratulations to the Gordon's Ten Tor's Team of 2017, who completed the arduous 35 mile, (55 KM) Bronze challenge across Dartmoor in a time of 20 hours and 15 minutes.
Over 400 teams from all over the country take part in the annual event, which is held during the first weekend of May, at Oakhampton Camp on Dartmoor.
The team representing Gordon's school this year was led by team captain Cameron Colloff and team members, Holly McMullen, Magnus Jackson, Benji Holland, James Wigzell and Emily Garner.
Starting the challenge at 7am, along with another 2,400 students the team were challenged with having to navigate 35 miles across the moor through a series of 10 checkpoints manned by the Army.
The challenge is a test of endurance that participants must complete as a team without any outside assistance, being self-sufficient at all times. The team must also spend the night wild camping out on the moor.
The first day the team walked from 7am until 7:20pm with all their equipment, taking 12 hours and 20 minutes to complete seven of their 10 checkpoints.
The final day the team were helped by favourable weather conditions, completing the final three checkpoints in approximately eight hours and 20 minutes.
A fantastic achievement and an experience they will remember forever. Well done to all!
Ten Tors video from Gordon's School on Vimeo.