U15 Netball Team Win SSG Final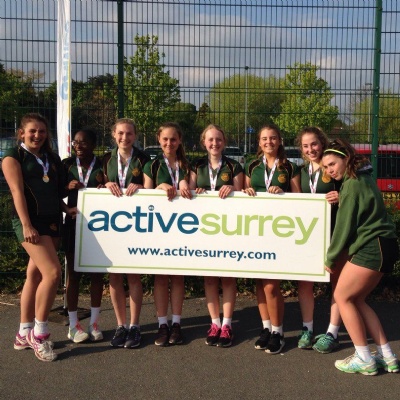 Congratulations to the U15 Netball team who won the SSG Final on Thursday 20th April 2017.
On the back of their success at District level, the U15s captained by Charlotte Deegan, were invited to the County netball Finals last week.
The girls started well winning their pool games against Jubilee High, Ashcombe and Weydon. They qualified for the semi-final against Warlingham and with an 18-11 win progressed to the final. There they met SJB and secured the victory to become County Champions for the second year running. Congratulations to all the players.