Karting Team Qualify for BSKC Regional Finals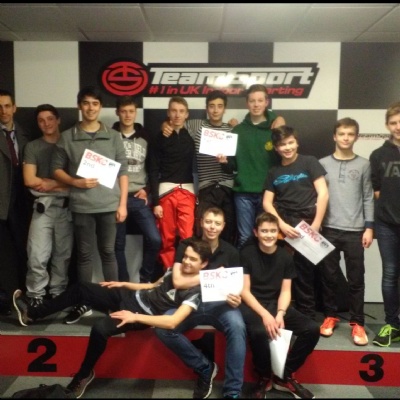 On the 8th of February, the newly expanded Gordon's School Karting team started their BSKC (British Schools Karting Championship) season at the regional semi-final held at TeamSport Reading. After many Sundays spent honing their skills on the track, they got to do battle against nine other teams on the asphalt. All teams were racing for a place in the regional finals. As there were only 4 places up for grabs competition was going to be fierce.
After eight races of 10 minutes each, the Gordon's teams all had tasted success and won at least one heat outright. I am pleased to say that Gordon's finished 1st, 2nd, 3rd and 4th on the night so all teams get to continue their journey in the BSKC championship at Milton Keynes on the 26th April. The boys involved were – Zak Fulk, Pete Given , Ed Lee, Pedro Gomez, Sam Hudson, Marcus Smith, Luca Coppola, James Wilson, Will Corner, Harvey Tulloch, Ben Storey and Tony Nikolas.