Mayors Cadets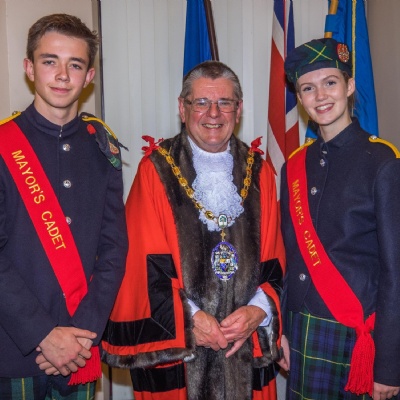 Congratulations to Libby Butler and Dan Farrow who have been selected to represent Gordon's School Combined Cadet Force as the Mayors Cadets. The Mayor will present them each with a ceremonial sash.
The appointment is in recognition of their work with the CCF throughout their time at School. They will accompany the Mayor of Surrey Heath on official and ceremonial duties throughout the year.
Libby attended her first official engagement last weekend at the Armistice Day parade on Friday and the Remembrance Day parade at Camberley on Sunday.