Hannah Russell Inspires Students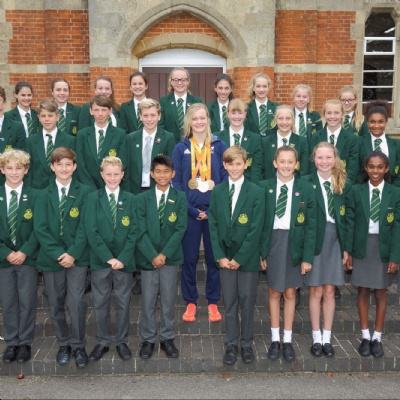 "If you believe then you can achieve."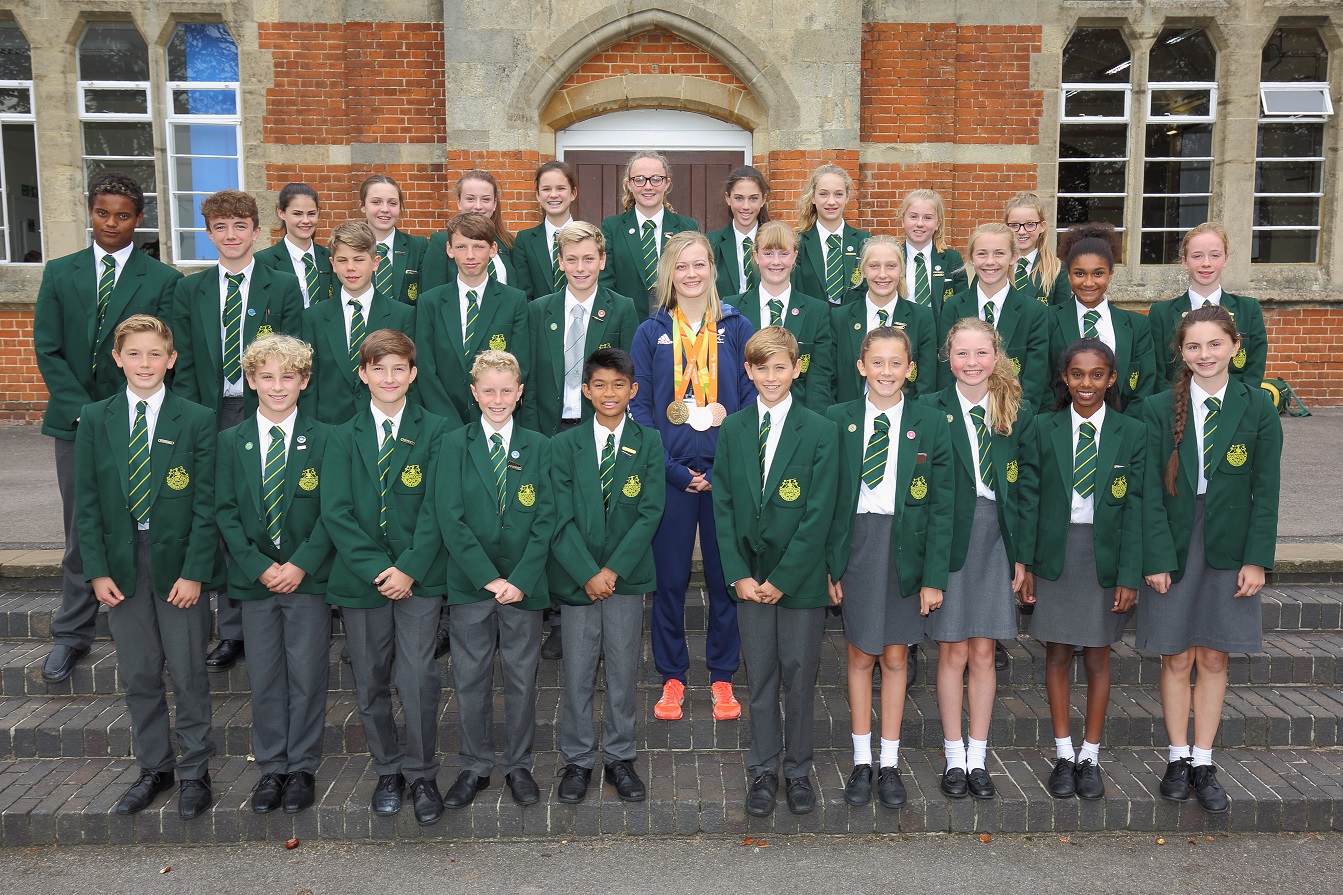 On Friday 7th October, Gordon's School were delighted to welcome Paralympic Gold and Bronze Medallist, Hannah Russell, back to her old school to chat with some current students. Hannah left Gordon's in 2012 and has since competed in two Paralympic Games (London 2012 and Rio 2016) and holds a World Record in the S12 100m Backstroke.
Hannah spoke to two groups of students in Years 7-13 who are part of the Gordon's 'Good to Great' programme designed to recognise and promote outstanding achievement in sports, the arts and within academic subjects.
During her visit, Hannah gave students a fantastic insight into what life was like in the run-up to the Paralympics and the dedication and commitment required to maintain a gruelling and relentless training schedule.
Inspired by Rebecca Adlington and Ellie Simmonds, Hannah explained to students how she got in to swimming, her approach to goal-setting at a young age (interestingly she recalled how, in Year 10, she had written to Mr King about her goal to become a Paralympian!) and how she coped with setbacks along the way. Her mantra and advice to students was that 'if you believe then you can achieve'.
All students enjoyed meeting Hannah and even got the chance to hold her Paralympic Gold and Bronze medals! Her success is a fantastic example of courage, determination and hard work and we hope her visit has inspired students to dream big!
We look forward to following Hannah's ongoing journey with her sights now set for Tokyo 2020.