Visit from Paralympian, Hannah Russell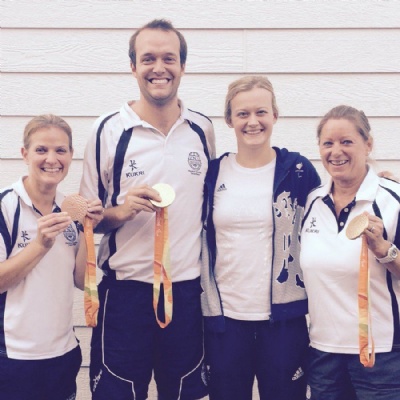 Congratulations to Gordonian Hannah Russell (11120) who has now returned from the Paralympic Games in Rio with 2 Gold medals, 1 Bronze medal and a World Record.
On Friday 30th September, Hannah surprised the Gordon's PE Department and a few students with a short visit. It was great to be able to catch up with Hannah, congratulate her on her recent achievements in Rio and have the opportunity to try a Gold and Bronze medal on for size!
Hannah is a fantastic role model and example of hard work, commitment and determination. We hope her Paralympic success will inspire many of our students at Gordon's.
[Image: Hannah Russell pictured on right with her medals.]