University Challenge Finals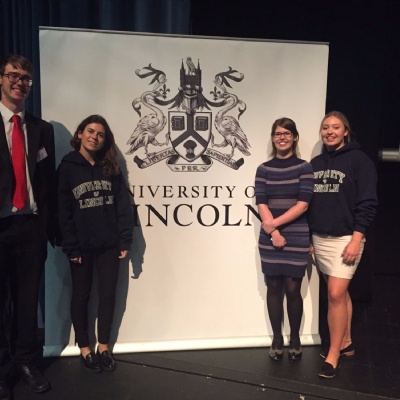 On Friday 30th September, four Year 13 students (Graeme Stephens, Megan Clifford, Alice Russell, Emma Paizes) battled it out against 15 other schools in the University Challenge Finals at Lincoln University.
Having already achieved a convincing victory at the regional qualifying round, the team achieved a strong result, beating many other schools in the process.
We may have missed out on the win by a very narrow margin, but once again have proved that students at Gordon's school are a force to be reckoned with on the academic competition circuit.