SBF Sports' Festival 2016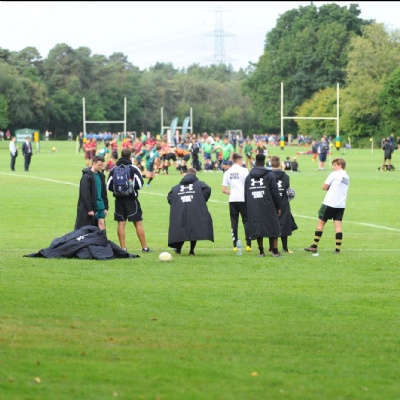 On Thursday 22nd September, Gordon's School were delighted host the highly anticipated SBF (State Boarding Forum) Sports' Festival 2016.
The sporting event was a fantastic way of bringing the state boarding school community together to showcase and celebrate sporting achievement amongst students from Year 7 through to Sixth Form. The day saw over 800 competitors, more than 100 match fixtures and 11 schools competing across a total of 6 sports; from cross-country, hockey and football to rugby 7s, rugby 15-a-side and netball. All tournaments were played with excellent sportsmanship, enthusiasm and determination throughout and congratulations go to the following teams who became SBF Sports' Festival 2016 winners in their respective events:
Gordon's School – winners of the U16 football, U18 hockey and U15 boys' cross-country
St George's School (Harpenden) – winners of the U13 netball, U13 girls' cross-country and U15 girls' cross-country
RGS High Wycombe – winners of the U14 rugby 15-a-side, U18 rugby 7s and U13 boys' cross-country
"The tournament underscores just how well state boarding schools promote sporting excellence alongside academic success. I hope today has sown the seeds of sporting rivalries that will live on for years to come; many of our younger students are already looking forward to 2018!"
Mr Andrew Moss, Head Teacher of Gordon's School
Our thanks go to RGS High Wycombe, Welbeck Defence Sixth Form College, Wymondham College, Royal Alexandra and Albert School, Steyning Grammar School, Sexey's School, St George's School (Harpenden), Old Swinford Hospital, Cranbrook School and Holyport College for their participation and making this year's SBF Sports' Festival so successful and enjoyable. Thanks must also go to all those at Gordon's School involved in the organisation of this fantastic event.
Please click here to view the photo album.