Brecon Beacons - July 2016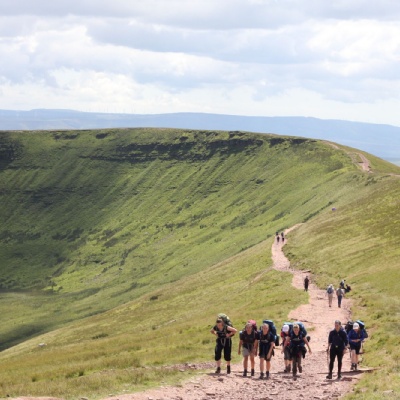 On the 11th of July, a group of brave souls from Year 11 and 12 ventured over to the Brecon Beacons to embark on their practice expedition for Gold DofE. The teams planned their own routes, carried all the kit and food they needed for the tough four days in the hills. Despite the beating sun, physical discomfort and one mild grass seed allergy, the pupils carried themselves exceptionally well and, more often than not, with a smile on their faces!
Well done to all involved, and of course a big thank you to Phil and Sharon for running their usual tight ship. Please click here to view the photo album from the trip.