A Level Results Day 2016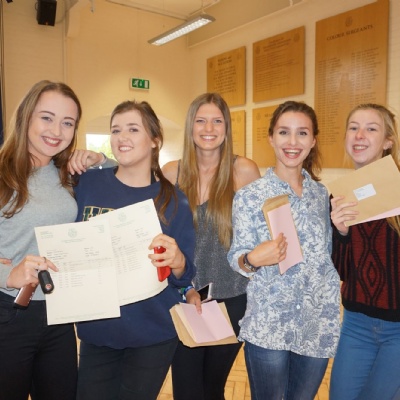 We are delighted to announce a set of excellent A Level results including some results which are record breaking.
Gordon's Press Release - Thursday 18th August 2016
A Level 2016
47.0% of entries were graded A* - A (only beaten in 2012)
79.4% of entries were graded A* - B (School record)
93.1% of entries were graded A* - C (School record)
Congratulations to all our talented staff and students for their hard work and application in achieving another set of superb results. Special congratulations to Ben Kenworthy and Camelia Hamdi -Cherif who each achieved A*A*A* and will be taking up places at Oxbridge.
Please click here to view the A Level Results Day photo album.