Inter-House Drama 2016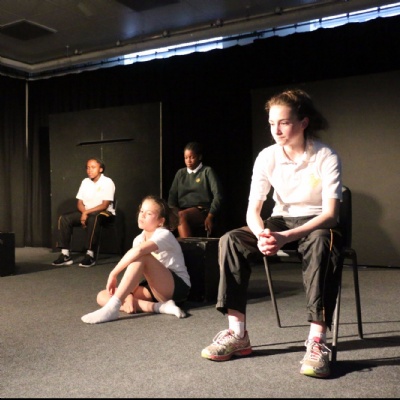 On the 24th May 2016, the Boys' Inter-House Drama took place.
With the stimulus of 'Family' the boys worked for 2 hours creating a devised piece from scratch to best interpret that meaning. With the challenge of a competition to win, the boys quickly got to work. With the Houses made up of a boy from each year group, the student leadership and input was outstanding. The boys' pieces ranged from an orphanage, to a real life immersive piece of theatre set in one of the Gordon's Houses, to a piece set around autism. It was a pleasure to see the boys working together so productively and expressing what they felt family was.

After the boys had created such high calibre pieces, the girls had a big wall to climb when it was their turn the following Thursday. The Girls' Houses had the stimulus of 'Stereotypes'. They again had two hours to devise a piece from scratch that best represented that word. It was also another lovely opportunity to see the student leadership that is fantastic here at Gordon's. The girls' pieces ranged from serious pieces about prejudice to a humorous piece about stereotypical women. The girls worked creatively and enthusiastically together and all the Houses should be extremely proud of what they produced.
The winners of the Inter-House Drama competition will be announced soon.