Beating Retreat Ceremony 2016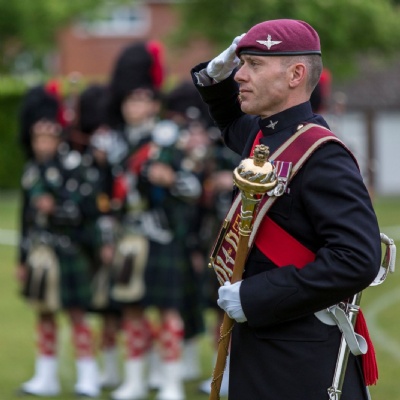 On the evening of Thursday 19th May, the Gordon's School Pipes and Drums Band were joined by The Parachute Regiment Band
It was a great pleasure for Gordon's School to host the Beating Retreat Ceremony on the Front Fields all in support of ABF The Soldiers' Charity who provide unwavering care for individual members of our armed services.
This year, the Gordon's Pipes and Drums Band were delighted to play alongside The Parachute Regiment Band; an airborne infantry regiment of the British Army. Guests were treated to a drum display by Gordon's School Drummers and a rich programme of music from both Bands.
It was a fantastic evening, thoroughly enjoyed by all. A big thank you to The Parachute Regiment Band for a memorable and enjoyable evening.
Please click here to view the photo album from the ceremony.