National Competition Win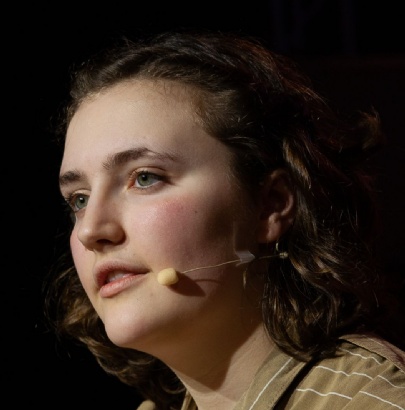 The chance watching of a documentary on Mormonism has led to the winning of a national competition for Sixth Form student Zoe Legge.
Zoe has long-maintained an interest in religion and social anthropology, developing a fascination for the Mormon Church after watching 'Keep Sweet: Pray and Obey'. And when she heard about the Massolit video essay competition, in association with Brasenose College, Oxford, she decided to enter, using Mormonism as her subject.
Over 200 students in Years 10, 11 and 12 from across the UK took part in the competition to produce a video lecture of around eight to 12 minutes on any academic topic. Zoe's video was picked as the winner by the judges and she will travel to Oxford University this month to be presented with £200 in vouchers as well as the opportunity for her video essay to be professionally filmed, edited and featured on massolit.io as a teaching resource.
Last year Zoe was in the top 100 entrants from across the world for Foyle's Young Poets of the Year Award and won first place in the Rotary Young Writer competition. A passionate champion of and participant in the creative arts, she played one of the leading roles in the school's production of Made in Dagenham and is keen to audition for the next whole school musical as well as provide her expertise in the up-coming lower school productions.
Currently studying for four A Levels, she hopes for a career in investigative journalism and said of Mormonism: "It is really important to spread knowledge about the Mormon Church.
"It's so easy to get misinformation these days. TicToc spreads a lot of false information and we need to start looking at the facts".