Plain Sailing for Kaitlyn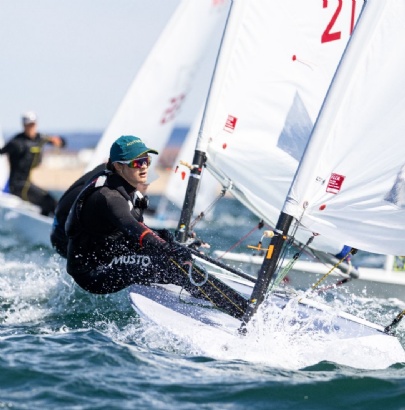 A summer of sailing for Kaitlyn Wyatt, who has travelled across Europe since breaking up from school, to compete in international sailing competitions.
The Gordon's Sixth Form student headed to Poland to take part in the ILCA6 Youth European Championships, in the Women's Olympic Class dinghy. This was only her third regatta at this level, finishing fourth amongst the GB team.
Two weeks later, she was flying to Greece for the ILCA4 Youth World Championships with little wind, wild fires, and a smaller sail! There, Kaitlyn finished third amongst the GB female competitors.
Kaitlyn, who has only been sailing for five years, returned to the UK and Hayling Island for the ILCA National Championships, back in the ILCA6 the Olympic dinghy, she was up against all age groups in mixed gender racing over six days, finishing fifth female overall and second U19.