GCSE results break school records!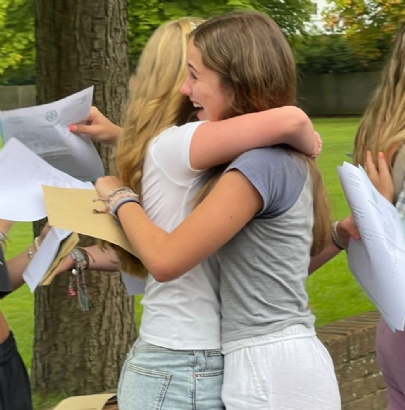 Smiles all round as GCSE students learned of their outstanding results this morning, which have broken two school records! The historic 'gold standard' of five or more GCSEs were achieved by 92% of students, 88% were graded 9-5, a school record and 53% attained 9-7 – a further school record. Congratulations all!
Topping the tables was Mair Price with ten Grade 9s and sisters Bei-Yee and Wei-Yee Zhou with nine Grade 9s each.
Also among the stand-out results was Jemima Robinson's nine Grade 9s and one Grade 8. Jemima (pictured below) said: "Those were my target grades but I didn't expect them – I'm really happy!"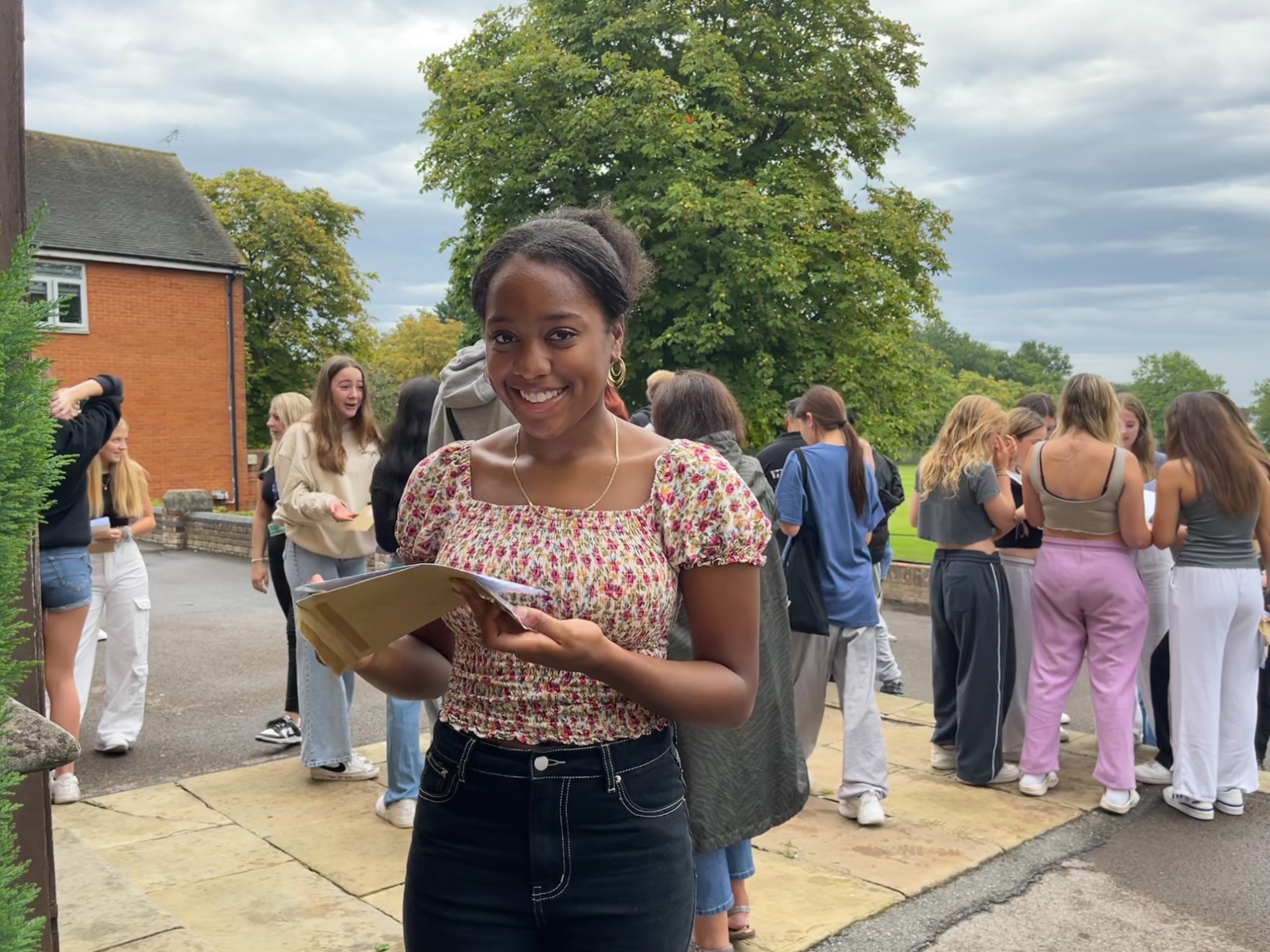 For further information about the A Level and GCSE results for 2023, please click here.