Holland Football Tour 2016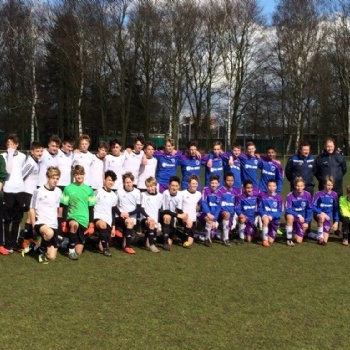 The whole tour proved to be a great success both on and off the pitch. The boys played with great attitude and application, whilst matching that off the pitch also
The whole tour proved to be a great success both on and off the pitch. The boys played with great attitude and application, whilst matching that off the pitch also.
The tour sees Gordon's play in a National tournament with pools made up of teams from Holland, France and Belguim. Gordon's won all these pool games on the Saturday, meaning the boys played the runners up of the other pool on the Sunday.
The runners up were a strong German side who proved to be very technically skilful and even though we lost 2-1 on the last kick of the game our boys gave it everything.
This placed Gordon's in the 3rd/4th play-off and we got back to winning ways resulting in 3rd place overall in a high quality tournament. As well as receiving a 3rd place trophy we also won the 'Fair Play Award'.
As always, the pupils were a credit to the school showing real enthusiasm throughout and we look forward to going back next year!