#National Careers Week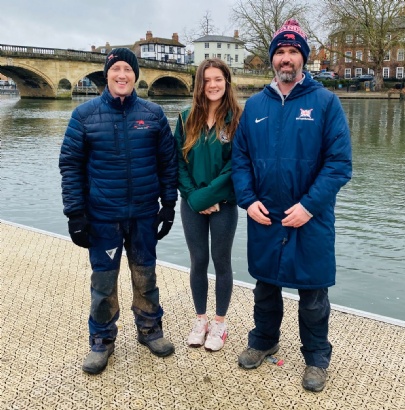 As far as work experience goes, rower Emilia Hewetson hit the jackpot, spending three days at one of the world's most prestigious and successful rowing clubs, Leander.
Mimi was given the opportunity to shadow the Women's Squad Chief Coach, Ross Hunter, and Assistant Women's Coach, Richard Chambers, accompanying them during training sessions on and off the water and at athlete briefings.
She met GB rowers, world champions and Olympians, all of whom took the time to answer her questions and give her plenty of rowing/career advice.
Many of the coaches there were trained by Gordon's Rowing Coach, Alan Inns, a three times Olympic cox and former GB national and Olympic coach.
"It was such an incredible experience" enthused Mimi, "It was like a different world. Their training schedules are so intense. It has inspired me to want to get to that level."
"It was so good to see it from a coach's perspective and also talk to the rowers" says Mimi, adding: "rowing is so demanding but what you get back from it is worth it in terms of the friendships you make and when you get to that high level, you can go anywhere in the world".
Now back to studying and training for the school rowing team, Mimi is determined to find a university that also offers rowing!
All students in Years 10 and 12 complete a week's work experience during the school year. For further information on careers education at Gordon's, please click here.