Dancing her Way to World Cup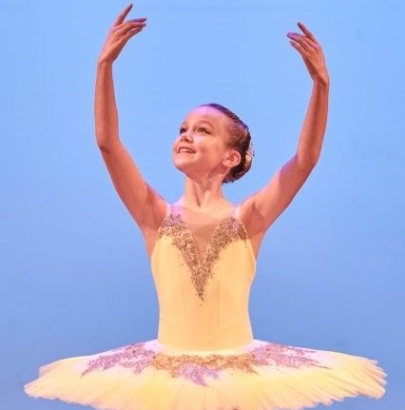 Aged just 11 years and Year 7 student Betty Walden is already a seasoned professional of dance, having begun when just two and a half years old!
This year promises to be her most exciting to date as she has been selected to dance for the England team in the Dance World Cup in Portugal, known as the Olympics of dance.
Betty will perform in two categories, ballet and acrobatics (acro) along with other students of the Classical Ballet Centre in Lightwater.
She will travel to Braga in the Summer for what is now the largest all-genre international competition for children and young adults, competing against over 60 national teams.
No stranger to competitions, Betty competes in at least four a year and last February was part of the touring company for the London Children's Ballet performing in schools, care homes and special needs centres to children and the elderly who would otherwise not be able to access ballet.
Her preparation for the World Cup competition has already begun in earnest and Betty practices every day, either at her dance school or home, notching up around 12 hours a week.
"It's the fun that keeps me going and being with my friends" reveals Betty, who also enjoys modern dance, tap and jazz as well as hip hop, adding: "I just let myself be free and dance. It's my happy place".