Gordonian Award Winners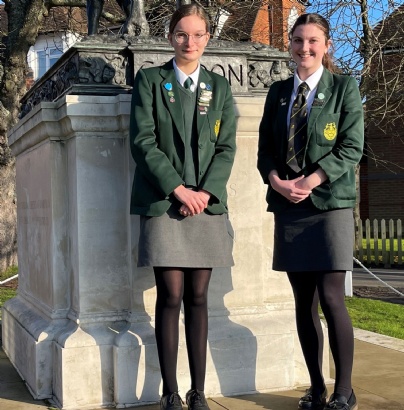 Two rising stars in their disciplines of sport and music have been announced as this year's Gordonian Award winners. Nerys Tullett (sport) and Elysee Spacie (music) will receive up to £1,000 over three years to further develop their talents and expertise in their areas.
For Elysee the award comes just weeks after conducting her winning entry, 'A Christmas Camel' in the school Carol Service competition. Now working towards her Grade 7 singing exam for musical theatre, Elysee sings with the school choir Semper Fidelis, is a Music Ambassador, member of the Pipes and Drums and has attained Level 4 Bagpipes.
Nerys has excelled both on and off the sports pitches. A keen athlete, as well as setting school records, she has successfully competed in the District Championships and South East Schools Regional Finals. She also represents the school in hockey and cricket, as well as coaching younger students in hurdles.
Both students will have their names engraved on the Gordonian Awards Board in the Dining Hall in recognition of their achievement.
For more information on the Gordonian Awards, please click here.