Sevens Heaven for Mr Davies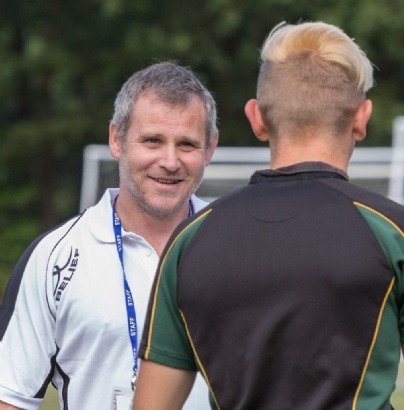 Among the many coaches, physiotherapists, managers and players that make up each team competing in the HSBC World Rugby Sevens Series, is Gordon's School Head of Rugby Chris Davies.
This week he flies to Dubai for the second tournament in the series, where he will be the assistant coach for the Men's Spanish 7s side. The country, currently in 12th place, just one behind Great Britain, takes on Ireland in their first game of this leg, on Friday 2nd December.
This is the first time Mr Davies, a former skills coach for the Fiji Men's 7s team, has worked with the Spanish team. Even though there will be a language barrier (he admits to not knowing a word in Spanish!), he is relishing the opportunity and has even been picking up Spanish tips from a current player, Sixth Form student Rodriguez who is part of the Senior squad at the school.
"It will be difficult because we share a pool with Ireland, as well as France and Uganda", said Mr Davies, adding: "I will be assisting Pablo Feijoo and helping ensure that the team remains in the top ten of the world series, qualifies for the Olympics and inspires the next generation of Spanish rugby players".
The Welsh-born coach who played his junior representative rugby in West Wales before joining the military, has enjoyed stints at London Wasps, the Abu Dhabi Harlequins and the Hong Kong Rugby Union. At Gordon's, he heads up the school's RFU ACE partnership with Harlequins and in the Summer, saw two of the original five students starting the programme, progress to the Harlequins senior squad.
"I'm really looking forward to returning to the 7s series and the challenges that it will present. I am thankful to Gordon's for allowing me this opportunity. When I return, I am hoping to be full of ideas to put into practice in readiness for the school's extensive 7s programme and of course our 7s tour to Portugal next year."