PILGRIMS' PROGRESS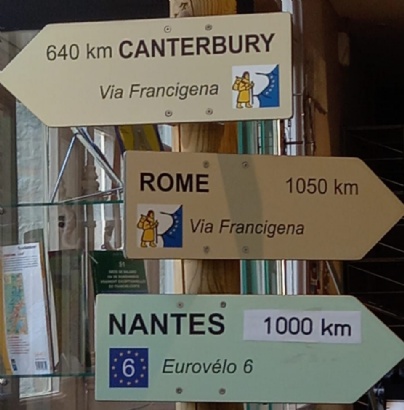 Congratulations to two Sixth Form students, Daniel Drakeford (pictured left, below) and Isaac Johnson, who embarked on the challenge of the Via Francigena a 1,900km pilgrimage from Canterbury to Rome.
During their trek along the historic UNESCO trail through the Alps, they encountered a wild boar and searing temperatures. They tried walking at night and sought sanctuary in cool churches where they could, but a combination of heatstroke and heart-related problems ended the pilgrimage before reaching Rome. However, the pair achieved between 475 and 500 miles (around the same distance of Gordon's to Aviemore, Scotland!). In doing so, they have raised £960 towards the building of Gordon's House, the girls' boarding house in Zimbabwe.
Isaac commented afterwards: "We have vowed to return in the future and complete the journey and have both agreed not to visit Rome until we have walked there, so that we may have earned it. I think that we were proud of how far we had come while still being disappointed at not being able to complete the whole journey."
Thank you to all those who supported them on their journey.
For further details on their challenge and Gordon's House, please click here.