U16s Win Plate Final at the Surrey 7s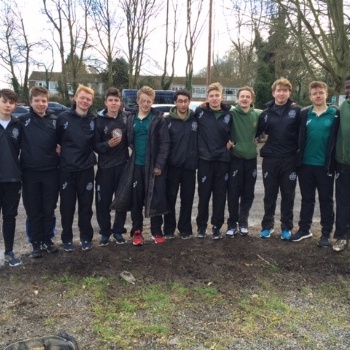 Congratulations to the U16's 7s team for winning the Plate Final

Congratulations to the U16's 7s team for winning the Plate Final
In horrendous conditions Gordon's showed real character with great performances verses Trinity Croydon, losing 12 – 19, and beating St George's Weybridge 14 – 0. This performance and victory showed huge character and will to win. This age group lost to St George's 0 – 35 last season in a cup game. They had to defend their line for 5 minutes at the start of the game with a try saving tackle from Hugo Hughes. Gordon's, having withstood attack after attack, eventually got their hands on the ball and started to control the game scoring 2 converted tries.
This put us in the semi-final verses Wallington, the host school. The team rose to the challenge and the elements besting Wallington 30 - 0 with Callum McCarthy scoring 3 great individual tries.
Rutlish School were supposed to play Gordon's in the final, but the weather and injuries had got the better of them and they forfeited.
It was not a day for the 7s purist, but certainly one for determination and character.